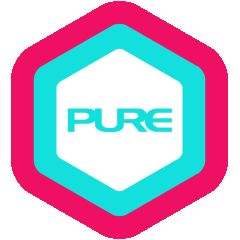 Raj is a dancer, choreographer and performer who works primarily in Tamil and Telugu films and has choreographed dance routines for more than 25 years. Raj took dance very seriously and spent most of his days on the dance floor, participating in various competitions.
Raj's primary inspiration was a dancing icon from Indian cinema, Master Prabu Deva, whose style and moves have inspired Raj to be a performer. When Raj was 16, he evolved as a dance teacher and entered the renowned Kalas Kalalaya Dance Academy as a dance teacher. Master Jeyanthi, the central pillar of Kalas Kalalaya, played a significant role in professionalising Raj's teaching skills and he was inspired by how she teaches actors, beginners, and professional dancers on various styles and levels. After he entered Indian cinema, Raj got inspired by Master Prem Rakshit's extraordinary choreography. Raj worked closely with him for many years, which has helped in improvising his choreographing skills and learning to work on ideas, expressions, and cinematography.
Raj came to Hong Kong in 2015 as a dance teacher and has choreographed dance styles such as Jazz Funk, Girl's Style, Hip Hop, Bollywood, Freestyle, and K-Pop. His teaching played a major role in developing flexibility and incorporating each dance style into his students' movements. He places significant effort with his students to achieve their goals in dance faster. Students can expect a fun-filled, exciting dancing routine followed by rhythmic moves, expressions, and incorporating different dance styles.

QUALIFICATIONS & CERTIFICATIONS
2007 to March 2015 – Indian Film Industry as Assistant Choreographer
2005 – Contemporary and Indian Folk Teaching Programme, Kalas Kalalaya
2004 – Hip Hop and Jazz Teaching Programme, Kalas Kalalaya
2003 – Bollywood and Semi Classical Teaching Programme, Kalas Kalalaya
2000 – Recognition as Best Dancer in the Kalas Kalalaya Academy
Other teachers also in Peninsula Office Tower