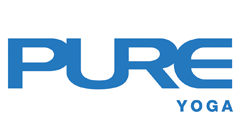 Kay first fell in love with the traditional practice of hatha yoga for the physical, mental and spiritual benefits it brings. She later became aware that Yoga goes beyond what is learnt on the mat — it is a way of life. Following the teachings of Master Sivananda, Yoga is to "Serve, Love, Give, Purify, Meditate, Realise."
With an open mind to learn more about the ancient science of Yoga, Kay left her home in New York City and travelled to Asia. She devoted her time to living in an ashram where she grew immeasurably as a student and a teacher. Kay had the opportunity to teach different paths of Yoga and assist in teacher trainings. Perhaps what she believes to be most profound is the unconditional love, patience and compassion that she developed for all beings. Kay is deeply gratefulto Swami Vishnudevananda, who showed her that Yoga is the path to health and happiness.
Kay guides students to move mindfully with breath awareness, whilst reminding them to enjoy the present moment. Through her inspirational and meditative classes comes the unity of body, mind and soul. With pure love and joy, she creates a sacred space for inner peace and healing. It is an everyday blessing for Kay to share the gift of Yoga with all.
QUALIFICATIONS & CERTIFICATIONS
Pre

-

natal Yoga Teacher Training

with

Samantha Chan (30 hours), 2015
Baby Om Teacher Training w

ith

Laura Staton & Sarah Perron (16 hours), 2015
Meditation Immersion ISYVC Course w

ith

Swami Brahmananda, 2015
Yin Yoga Teacher Training w

ith

Victor Chng (50 hours), 2014
Andiappan Yoga Advanced Teacher Training w

ith

Yogananth Andiappan (300 hours), 2014
Living Yoga Therapy Teacher Training w

ith

Chandrika Gibson & Garrett Lane (80 hours), 2014
Universal Yoga Teacher Training w

ith

Andrey Lappa & Will Lau (200 hours), 2014
Sadhana Intensive Pranayama ISYVC Course w

ith

Nataraj, 2013
Dharma Yoga Teacher Training w

ith

Dharma Mittra (200 hours), 2013
Sivananda Yoga Advanced Teacher Training w

ith

Prahlad Reddy & Swami Sivabhaktananda (500 hours), 2013
Sivananda Yoga Teacher Training w

ith

Swami Mahadevananda and Mani Chaitanaya (200 hours), 2012
Anti-Gravity Teacher Training w

ith

KD Diallo, 2012
Kripalu Teacher Training w

ith

Jurian Hughes and Jay Karlinski (200 hours), 2012
What Kay teaches
Hatha
Healing
Hot
Pranayama & Meditation
Prenatal
Vinyasa
Yin