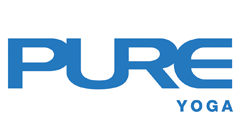 Gloria found yoga in 2003, whilst working as an architect in Los Angeles. She fell in love with the transformative power of yoga – it not only toned her body but provided her with the inner peace necessary to deal with the busy and challenging lifestyle of working in corporate architecture. In 2004, she took a 6-month pilgrimage to India and was hooked, and embarked on her first yoga teacher training.

She discovered Forrest Yoga in 2010 and is grateful to her main teacher Ana Forrest, as this internally focused practice has taught her how to use the breath to slow down, feel deeply within, and reconnect to the wisdom and intuition of her body. Forrest Yoga has shifted her practice remarkably as her guide in walking the path of authenticity, change, growth, and healing in her life.
As a Level 3 Certified Forrest Yoga Teacher, she currently assists Ana in workshops and teacher trainings throughout Asia. Gloria's classes are fun, challenging and mindful with an emphasis on breath and alignment, body awareness, and compassionate hands-on assists.
QUALIFICATIONS & CERTIFICATIONS
Mastering the Art of Vinyasa Yoga Teacher Training with Jason Crandell (50 hours), 2016
Functional Anatomy for Yoga Teachers with Jambo Truong (15 hours), 2016
Advanced Forrest Yoga Teacher Training with Ana Forrest (148.5 hours), 2010/2015
Yin Yoga Teacher Training with Victor Chng (50 hours), 2015
Reiki Master Workshop with Joyce Thom (13 hours), 2015
Assistant at Asia Yoga Conference with Ana Forrest Intensives (11 hours), 2015
iRest Level 1 Teacher Training with Richard Miller (36 hours), 2014
Cranial Sacral Foundations, Opening to the Flow with Joyce Thom (14 hours), 2014
Reiki I & II with Joyce Thom (14 hours), 2013
Cranial 1 & 2 with Hugh Milne (60 hours), 2013
Yoga for Pregnancy, Birth, and Baby Teacher Training with Dr. Jean Byrne and Michelle Papa (120 hours), 2013
Assistant, Forrest Yoga Foundation Teacher Training (201.5 classroom hours), 2013

Assistant, Ana Forrest Yoga Workshops (11 classroom hours), 2012

Assistant, Forrest Yoga Advanced Teacher Training (74.25 classroom hours), 2012

Assistant, 3-Day Continuing Education Course with Sinhee McCabe (22.5 classroom hours), 2012
Forrest Yoga Mentorship Programme with Sinhee McCabe, 2011
Forrest Yoga Foundation Teacher Training (201.5 hours), 2011
Ellen Heed Functional Anatomy for Yoga Teachers (20 hours), 2011
Patrick Creelman Seat of the Teacher (20 hours), 2009
Judith Lasater, Ph.D., P.T., Yoga Therapeutics Teacher Training, San Francisco, California (20 hours), 2009
Prenatal Yoga Workshop for Yoga Teachers with Jane Austin (20 hours), 2009
YogaWorks Teacher Training (200 hours), 2005
Aryuvedic Theory and Massage Certification with Naga Kumar (150 hours), 2004
What Gloria teaches
Hatha
Healing
Hot
Prenatal
Vinyasa
Yin