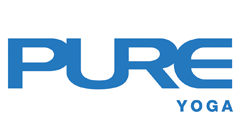 Gloria discovered yoga in 2003, whilst working as an architect in Los Angeles. She fell in love with the transformative power of yoga – increasing her flexibility and strength, but more importantly, helping her to cope with the busy and challenging lifestyle of working in the corporate world. Inspired by the personal shift from the practice, she then took a 6-month pilgrimage in 2004 to study yoga in India and was hooked.

Gloria enjoys practising various styles, including Forrest, Iyengar, Yin, and core-based vinyasa flows. She is deeply grateful to all the teachers with whom she has studied throughout her yoga journey. She would like to credit her biggest influence to date – Forrest Yoga – for teaching her how to use the breath to slow down, feel deeply within, and reconnect to the wisdom and intuition of her body. Forrest Yoga has shifted her practice remarkably and is her guide in walking the path of authenticity and healing in her life.

Gloria's classes are intelligently sequenced and grounding with an emphasis on pranayama, alignment, body awareness, and compassionate hands-on assists.
QUALIFICATIONS & CERTIFICATIONS
Advanced Teacher Training, Pranayama Details with Paul Dallaghan, 2019
Mastering the Art of Vinyasa Yoga Teacher Training with Jason Crandell, 2016
Yin Yoga Teacher Training with Victor Chng, 2015
iRest Level 1 Teacher Training with Richard Miller, 2014
Yoga for Pregnancy, Birth, and Baby Teacher Training with Dr. Jean Byrne and Michelle, 2013
Forrest Yoga Mentorship Program with Sinhee McCabe, 2011
Forrest Yoga Foundation Teacher Training, 2011 & 2013
Advanced Forrest Yoga Teacher Training with Ana Forrest, 2010, 2012, & 2015
Patrick Creelman Seat of the Teacher, 2009
Judith Lasater, Ph.D., P.T., Yoga Therapeutics Teacher Training, San Francisco, California, 2009
YogaWorks Teacher Training, 2005
What Gloria teaches
Hatha
Healing
Hot
Prenatal
Vinyasa
Yin