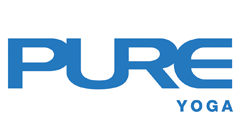 Bhakti Tanya first discovered yoga in 2002 whilst looking for an effective, travel-friendly exercise that worked with her demanding, frequent-flyer corporate career at Turner. The convenience of being able to keep fit wherever there was enough space for simply a bath towel appealed greatly to her sense of practicality! Before long, keeping fit was not enough (being the super-achiever that she was), and she took a sabbatical to pursue her first yoga teacher training in 2003.
At her second teacher training with Yogi Vishvketu in the spiritual oasis of Rishikesh, India in 2005, she was initiated into the yoga of life and received the blessing of the yogic name "Bhakti", meaning devotion. Since then, Bhakti Tanya has slowed down, adjusted to family life, and dedicated herself to learning and practising yoga as a way of life. She counts Ellen Heed's openness to address sacred femininity and Joyce Thom's compassionate intelligence amongst her strongest influences in her yoga classes today.
Bhakti, through her gentle ways, invites students to tune in to their bodies' inner wisdom. Drawing upon her experiences as a certified visionary cranialsacral practitioner and training as a Hakomi psychotherapist, she integrates a grounded presence with an uplifting spirituality in what she teaches. She combines an anatomic, energetic and intuitive approach to guide students in nurturing a heightened awareness of their body and breath, and to connect that awareness to their hearts. A mother herself, Bhakti especially enjoys teaching pre-natal, post-natal and family yoga classes that help other women prepare for and adjust to such major life events.
QUALIFICATIONS & CERTIFICATIONS
Yoga for Kids and Families Teacher Training with Rainbow Kids, 2015
Pregnancy and Postnatal Massage with Jamu Spa School, 2015
Reiki Master Practitioner & Teacher with Joyce Thom, 2014
Visionary Cranialsacral Practitioner* with Hugh Milne, 2010-2014
Introduction to Craniosacral Therapy with Ellen Heed, 2010
Pain & Orthopedic Evaluation Training for Yoga Teachers with Ellen Heed, 2009
Women's Sacred Anatomy for Yoga Teachers with Ellen Heed, 2008
Birthing in a Conscious World with Sara Avant Stover, 2008
Laughter Yoga Teacher Training with Dr. Madan Kataria, 2007
Akhanda Yoga Teacher Training with Yogrishi Vishvketu, 200-hr. RYTA, 2005
The Barkan Method Hot Yoga Teacher Training, 200-hr. RYTA, 2003
*Recognised by the National Certification Board for Therapeutic Massage & Bodywork, California Board of Registered Nursing, Florida Board of Massage Therapy, Rolf Institute, College of Massage Therapists of Ontario, California Acupuncture Board, and by Cranio Suisse, Schweizerische Gesellschaft fuer Craniosacral Therapie
What Bhakti teaches
Hatha
Healing
Pranayama & Meditation
Prenatal
Yin
Other teachers also in Asia Standard Tower