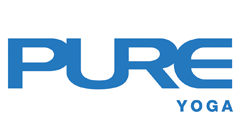 Corina started practising Yoga in 1997 in her country, Venezuela because she felt inspired by the beauty of the Asanas as well as the idea of a body-mind unity. She feels that through her practice she has become more easy going, light-hearted and altogether happier. She has learned useful tools to overcome depression and stress during hard times. What she finds spectacular about Yoga is that it is a journey where we can endlessly reach further and further - we can always be stronger, wiser, more flexible and better persons.
As a dancer, singer, actress, circus artist and choreographer, Corina has been blessed with teachers from different backgrounds who have lightened her path with their teachings. Her passion for the performing arts keeps her actively performing with her husband Daniel in an Acrobalance/Dance act. Amongst her mentors, Abelardo Gameche opened her understanding about the deeper connections in the body and how the subconscious mind expresses itself through posture and movement, eventually giving her insights into a healing process through the observation of our body and changing the patterns of our alignment consciously. Santosh Kumar, with whom she studied in Mysore, India, guided her step by step to understand Yoga as a Science, and as a path in which everything makes perfect sense both physically and philosophically, as well as idealistically and practically.
Corina's classes are fun and take a whole-body approach to training. Her teachings focus on building a strong foundation of alignment and developing body intelligence and awareness. She sees teaching as her way of giving back to the world. Every day she feels fascinated by her students and how they always teach her something new, whether it's about herself, her teaching, or even her life. Students will be challenged in both strength and flexibility but always in a kind way: they will never leave her class without a smile!
QUALIFICATIONS & CERTIFICATIONS
Aerial Yoga Teacher Training Certification. 2012

Yoga Teacher Training Course with Masters Santosh and Sujatha Kumar (500 hours), 2012

FEDA Pilates Floor and Props I & II with Master Susana Moral PhD, Spanish Federation of Aerobics and Fitness Sports, 2011-2012

Alexander Technique with Master Abelardo Gameche, 2004-2008

Diploma in Contemporary Dance from Caracas Dance School Foundation, 2004

BA Literature from Central University, Venezuela
What Corina teaches
Advanced
Aerial Yoga
Hatha
Healing
Hot
Vinyasa