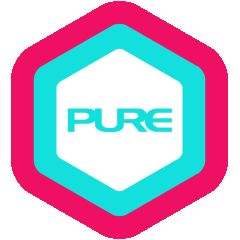 Martina is a Senior Yoga Teacher and Manager at PURE Yoga. Her extensive yoga experience includes teacher certification in Moksha Hot Yoga with Ted Grand, Dharma Yoga with Sri Dharma Mittra, and Universal Yoga with Andrey Lappa.
Martina's mission is empowering people to be more vibrant, inspiring students to reach their highest potential, and encouraging others to live each moment with grace, ease and joy.
Born in Hong Kong and raised in Canada, Martina naturally bridges East and West. Her training in Visionary Craniosacral Work, Thai Yoga Massage, Reiki, and Sound Therapy enables her to integrate and bring in a holistic perspective on health. Highly intuitive and attuned to energy, Martina offers classes that enliven flow, deepen stillness, and profoundly rejuvenate the body, mind and soul.
QUALIFICATIONS & CERTIFICATIONS
Sound Therapy Training with Globe Institute, 2014-2016

Visionary Craniosacral Training with Milne Institute (1200 hours), 2011-2015

Reiki Master Certification, 2013

Universal Yoga Teacher Training (300 hours), 2012-2013

Dharma Yoga Teacher Training (500 hours), 2009-2010

Dharma Yoga

Teacher Training (200 hours),

2008

Moksha Yoga

Teacher Training (500 hours),

2004
What Martina teaches
Dharma Yoga
Hatha
Healing
Hot
Mat Pilates
Pranayama & Meditation
Reformer Pilates
Restorative
Universal Yoga
Vinyasa
Wall Rope Yoga
Yin
Yoga Wheel
Other teachers also in Asia Standard Tower