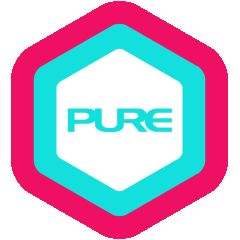 Nigel was a student of Advaita Vedanta-based traditional Indian philosophy and meditation at London's School of Economic Science, and a gym and long-distance running enthusiast in the '90s. Serendipity brought Nigel to Ashtanga Yoga in London in 2001 and it was love at first Savasana. It was obvious to him that Ashtanga Yoga was a vastly superior external and internal practice, the natural merger of his existing interests, and the right tool for the transformation that he had been seeking. Nigel has practised daily since then, travelling far and wide to gain as much experience and knowledge as possible. The very high level of discipline required to sustain a daily practice over a long period of time has transformed Nigel into a very different kind of person.
"One should practise to become stable inside," says R. Sharath Jois, the inheritor of Krishnamacharya and Pattabhi Jois's yoga system, and director of the K. Pattabhi Jois Ashtanga Yoga Institute (KPJAYI). Stability, and an abundance of emotional, mental and physical good health are continuously being unveiled to Nigel, thanks in large measure to the practice of Ashtanga Yoga.
Nigel initially learned Ashtanga Yoga from KPJAYI Certified teachers Alex Medin and Maia Heiss in London. Within a year of starting the practice, he found that space was opening up in his life, and he quit work and England to follow the practice and to experience new ways of seeing and being. At the end of 2003, he went to study with Guruji – Sri K. Pattabhi Jois – for four months at the then-called Ashtanga Yoga Research Institute in Mysore, India. Since the early years with Guruji, he has practised with many of the senior Certified and Authorized Ashtanga Yoga teachers and he regularly returns to Mysore to practise with R. Sharath Jois.
Nigel's teaching experience began in 2004 when he was asked to assist KPJAYI Authorized teacher, Saisha Petersen, in her Mysore-style Ashtanga Yoga classes in London. The following year he accepted an offer to teach professionally for the first Ashtanga Yoga studio in Beijing. Despite some initial reluctance to teach for a living, he found that he was adequately equipped to be an Ashtanga instructor and that it offered satisfaction far beyond any of the previous work activities he had been engaged in. Nigel feels that having practised consistently for many years with some of the best and most senior teachers in the world, he understands what the important elements are that should be passed on to other practitioners.
Nigel specialises in teaching Mysore-style, the traditional self-practice method of Ashtanga Yoga. He emphasises care and alignment within the context of a strong and traditional Mysore-style class. He also tries hard to maintain a class that fits within the required framework of the KPJAYI system but makes necessary allowances for each individual's particular situation. Nigel describes himself as a difficult individual with a difficult body, and he considers his teaching style to be influenced by his own patient struggle to overcome his difficulties.
Although he takes the practice and the teaching of Ashtanga very seriously, Nigel simultaneously tries to maintain a light, easy-going touch in his class. He loves his students and works hard to bring out the best in them by creating a safe, comfortable, inspiring and totally secure environment in which they can transform themselves. Nigel's primary objective in his teaching is to encourage students to uncover their own huge hidden potential. Mysore-style is a self-practice – so students need only to be shown the door, and then they may open it themselves.
QUALIFICATIONS & CERTIFICATIONS
Ashtanga Yoga Advanced Third Series Teacher Training with Tim Miller

,

The Ashtanga Yoga Centre of Encinitas

,

2015

KPJAYI Level II Ashtanga Yoga Teacher Authori

z

ation

,

K Pattabhi Jois Ashtanga Yoga Institute

,

2014

Reference Point Therapy Certification Level I & Level II

,

2013

Ayurveda and Emotional Healing

,

Mumuksha Centre for Transformation,

2012

KPJAYI Special Training Course for Authorized Teachers, Sri R. Sharath Jois

, Shri

K

.

Pattabhi Jois Ashtanga Yoga Institute,

2010

KPJAYI Level I Ashtanga Yoga Teacher Authorization

, Shri

K

.

Pattabhi Jois Ashtanga Yoga Institute,

2009

Yoga Ayurveda Cultural Program

,

Sivananda Yoga Vedanta D

h

anwantari Ash

r

am, 2002
What Nigel teaches
Ashtanga
Hatha
Healing
Mysore
Pranayama & Meditation
Other teachers also in Asia Standard Tower