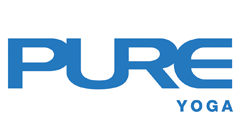 Tania's real journey of yoga began in 2005, while studying Architecture & Interior Design in London, UK. One day she discovered a private yoga studio in South London. Here she found Shadow Yoga and fell in love with yoga. Her teacher was very strict and had a strong focus on Yoga Philosophy and lifestyle. He taught tough classes, which she loved so much. Tania's body felt amazing after – and shewas amazed at having found this new inner calm in a busy city. She then embarked on a student mentorship in Shadow Yoga, which deepened her understanding of yoga.
Her yoga journey continued when she returned to Melbourne, Australia, where she found Bikram Yoga in 2007 by chance and quickly became addicted to the heat, the challenge and the sequence. The results were incredible – Tania discovered great skin, a toned body, and strength and flexibility.
Today, she practises all styles of yoga. Taking many workshops from visiting teachers of different yoga styles broadened not only her personal practice, but also her teaching. Tania's teaching career began in Byron Bay, Australia in 2010, which led to teaching in Bali, Bangkok, Singapore, and now Hong Kong. Tania specifically enjoys heated classes, from a strong Bikram to a heated Vinyasa. But, Bikram remains her 'bread and butter'. "If I'm having a bad day, I know a Bikram Class will shift my energy and leave me alive and refreshed."
QUALIFICATIONS & CERTIFICATIONS
Bikram Yoga Teacher Training, 2010

Byran Kest: Power Yoga Teacher Training, 2014

Reiki Certificate 1&2, 2015
What Tania teaches
Hatha
Healing
Hot
Vinyasa
Yin
Other teachers also in Asia Standard Tower