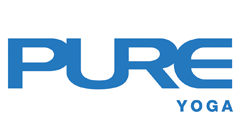 Veronique started her spiritual and yoga journey in 2000 when she was still in fashion design and retail management field. She has known her first teacher Sravaniya Dipecoraro, a dedicated Bhakti yogi and Sivananda yoga teacher, since the '80s. So greatly inspired by the Iyengar-style yoga, it planted the seed for Veronique to thrive and journey on this path for life.
Veronique completed her 'Foundation' and 'Intermediate' levels of teacher training certifications with Sravaniya at the International Yoga Institute from 2004-2005 and became a full-time yoga teacher. All the while, she continued studying Iyengar Yoga for alignment at the Iyengar Yoga Institute of Hong Kong with Linda Shevloff, and Peter & Sue Scott who came from Melbourne, Australia. Veronique also kept taking intensive workshops with numerous Senior Iyengar teachers to enrich her experiences and knowledge for the growth of her personal practice and teaching skills.
Her experience with genetic scoliosis since childhood and being an ovarian cancer survivor has had tremendous impact on her dedication to deepening her studies and practice with an emphasis on alignment, therapeutics and recovery for those who need special care.
Veronique was appointed as the first teacher to teach Wall Rope Yoga at PURE when the Central flagship studio at Asia Standard Tower opened in 2013. She was deeply grateful to be trained by Senior Iyengar Teacher Bryan Légère – the creator of the Yoga Wall system – at both the basic and intermediate levels. She was honoured to travel to Shanghai, Singapore and Taipei offering in-house Wall Rope Teacher Training and continued education for PURE teachers between 2013-2015. She also holds special workshops every year at PURE Yoga.
Veronique relates her experiences to encourage students at all levels. She shares her insight, joy and passion born from her ongoing study of the Iyengar way, anatomy, alignment, energy healing and meditation.
What Veronique teaches
Chair Yoga
Hatha
Healing
Wall Rope Yoga
Yin
Other teachers also in Asia Standard Tower, PURE South - The Pulse