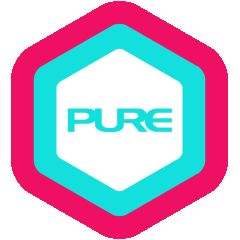 "What's the difference between practising tomorrow and next month?" These were the words that made Will come into the yoga room for the first time in 2008. It was also the first time in years that he had been able to focus and reflect, so he decided to come back the following day and has continued to learn yoga ever since. The change he had experienced influenced him to take a break from his career and undertake a 200-hour Vinyasa Flow teacher training course in 2011 to deepen his practice.
Over the years, Will has practised with many teachers and taught a lot of classes but remains true to the traditional practice of yoga – bringing harmony to the body and mind through the breath. As a teacher, he believes that while physical practice is important, we shouldn't let the asana, or pose, distract us from finding peace and acceptance within. You can expect strong powerful asanas that' are rooted in the basics when you come to his classes. He goes around his flow sequence with proper alignment and intelligence, a sense of stability and playfulness that welcomes practitioners of all levels.
As a student, he continues to learn about what it means to truly practise yoga. He believes that yoga is a lifetime journey that goes beyond the physical body and into the realm of the honest self. He constantly tries to find ways to practise what he preaches both on and off the yoga mat and incorporates these learnings into practice. With Will's light-heartedness and genuine love for sharing from his experience, he hopes to help people connect their physical practice to a genuine understanding of themselves and the world around them, bringing balance and peace into their everyday life.
QUALIFICATIONS & CERTIFICATIONS
Transformational Life Coaching. 2021
Hand Balancing Training with Miguel Sant'ana, 2018-2019
Reiki Foundational Course, 2017
Upeksha Immersion: Get into the Heart of Teaching (CET), 2015
Energetics of Excellence: Advanced Teacher Training Course (CET), 2014
Basic Pranayama: Ancient Breath of Transformation Meets Modern Science with Sami Malkia, 2014
Vinyasa Flow Teacher Training Programme (YTT 200 hours), 2011
What Will teaches
Hatha
Healing
Hot
Vinyasa
Yin