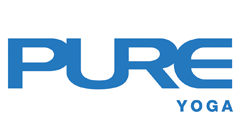 Andy came from an aerobics and martial arts background prior to discovering yoga around 2005. Having fought competitively at national level in Tae Kwon Do, yoga presented him with a very different challenge - to release the competitive instinct and detach from the ego. Gradually immersing himself more fully into yoga, he discovered much deeper layers to explore not just within the physical asana practice, but also the mental and spiritual aspects of pranayama and meditation. As an ex banker, he never imagined that this growing interest would eventually lead to his becoming a yoga teacher, sharing his passion with students, whilst continuing his own yoga journey.
He has been extremely fortunate to have studied with many wonderful yoga teachers, however, it is fair to say that two teachers have had the most profound influence both on his own practice as well as his teaching style - Patrick Creelman and Carlos Pomeda. Patrick's combination of humour, authenticity and emphasis on alignment in asana practice has clearly influenced Andy's own offering to students. Having completed both the Foundational and Advanced Teacher Training with Patrick, Andy continues regularly to study and learn from him. Carlos, previously Swami Gitananda during his many years as a monk in India, has been inspirational in advancing Andy's grasp of inner yoga and yogic philosophy and continues to be a source of wisdom and guidance whenever Andy reaches a 'road block' in his yoga journey.
Andy's classes have a very clear emphasis on correct alignment to minimise the risks of injury and allow the energy to flow more freely. Whilst injecting a sense of fun into his teaching, he retains a focus on self-discipline and committed effort, believing that the relaxed Zen-like feeling of yoga comes after the hard work! Andy typically themes his classes, sometimes with reference to ancient yogic texts brought into a modern day context, thus giving students some food for thought beyond just the physical practice. His desire is to see his students grow and evolve in body, mind and spirit, making the most of their lives and contributing to the joy of others as well as their own.
QUALIFICATIONS & CERTIFICATIONS
Energetics of Excellence Advanced Teacher Training with Patrick Creelman, Hong Kong, 2014
The Foundation Teacher Training with Patrick Creelman (200 hours), Hong Kong, 2012
British Tae Kwon Do Destruction Champion, UK, 1988
1-year certificate course in Swedish/Remedial Massage with Northern Institute Of Massage, UK, 1985
Tae Kwon Do 1st Dan Black Belt awarded by Master Rhee Ki Ha, UK, 1984
What Andy teaches
Alignment
Core
Hatha
Healing
Pranayama & Meditation
Restorative
Vinyasa
Wall Rope Yoga
Yin
Yin Yang
Yoga Nidra
Yoga Therapy
Other teachers also in The Centrium