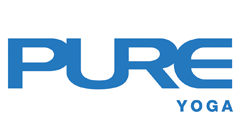 Jessie went to her first yoga class in 2000 as a high school student. At the time, it helped Jessie find steadiness as a student, athlete and teenager. Since then, she has used yoga as a tool to balance her many roles as mother of 4, wife, sister, daughter, friend, student, runner, environmental lawyer, college counsellor, amateur chef, baker, music junkie, and lover of life.
Jessie's penchant for travel and study (and never living in one place for long) granted her the opportunity to practise with a wide array of brilliant teachers in different traditions including Ashtanga, Anusara, Bikram, Bhakti Urban Flow, Forrest Yoga, Hatha, Iyengar, Power Vinyasa and Yin. The teachers along Jessie's travels and studies have inspired her to embark on a path and way of life that requires compassion, gratitude, patience, mindfulness, strength, dedication, and most importantly, a willingness to serve others.
Jessie became a teacher in 2006. She teaches yoga from the heart, helping her students ground themselves by accessing strength and lightness from within. Come to class, jam to tunes, move with grace, find inner peace and leave inspired!
QUALIFICATIONS & CERTIFICATIONS
Power + Precision + Mindfulness Mastering the Art of Vinyasa Yoga Training with Jason Crandell (50 hours), 2016
Anusara Immersion Weekend and Advance Trainings with John Friend, 2007, 2008, 2009, 2011
Seat of the Teacher Continuing Education with Patrick Creelman, 2006 & 2009
The Next Step – Preparing to Teach: Hatha Yoga Teacher Training with Patrick Creelman (260 hours), 2006
Ashtanga Yoga Teacher Training with David Swenson, 2006
What Jessie teaches
Advanced
Ashtanga
Hatha
Healing
Hot
Vinyasa
Yin
Yin Yang
Other teachers also in PURE South - The Pulse