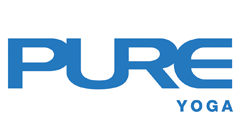 Daniel started to deepen his yoga practice in 2009. He became interested in infusing his career as a dancer and circus artist with the science of yoga, amazed at how he could preserve his well-being on a portable mat and found that the space is wider within the inner-self. He decided to become a yoga instructor so that he could use his talents to benefit anyone outside the performing arts field, regardless of their fitness level. With a professional background in contemporary dance, partner acrobatics and aerial arts, he used to be found hanging on ropes and silks 10 meters off the ground – now he also stands on the mat, living the stability and serenity of the earth. Currently he performs an acrobatic hand-to-hand act with his wife and daughter, which has received international awards.

Daniel considers himself a multidisciplinary trainer who was fortunate to have received guidance from masters in very different methods and techniques, such as Pilates, contemporary dance, gymnastics conditioning, hand balancing, Alexander technique, traditional Hatha and Ashtanga Vinyasa Yoga.

He likes to teach a functional Asana practice, where the main goal is to understand the body's mechanics with proper alignment in order to develop a strong, athletic and flexible body that can allow a holistic well-being. He deeply enjoys helping others to discover that they can overcome many limitations with discipline and an intelligent practice. His classes take a progressive step-by-step approach and are a melting pot of all his past experience.
QUALIFICATIONS & CERTIFICATIONS
Aerial Yoga Teacher Training Certification, 2012
Yoga Teacher Training Course with Masters Santosh and Sujatha Kumar (500 hours), 2012
FEDA Pilates Floor and Props I & II with Master Susana Moral PhD, Spanish Federation of Aerobics and Fitness Sports, 2011- 2012
Yoga with Swiss Ball and Props with Master Adriana Monroy, Yoga Plus Method, 2011
Circus Artist, Wuqiao Acrobatic Art School of Hebei, 2007
What Daniel S teaches
Advanced
Aerial Yoga
Core
Hatha
Hot
Vinyasa
Other teachers also in Pacific Place