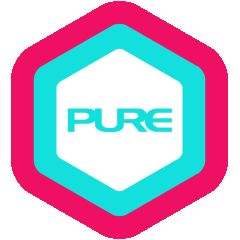 Christian started Bikram in 2009 when a friend got him a first timers' special for his birthday knowing Christian was interested in alternative living. He was hooked from the start. Yoga opened up a whole new perspective to his life - body, mind and soul. His body changed with regular practice and so did his mind. Yoga has taught him self-love and acceptance, two ingredients without which it is impossible to really love and accept others or connect with the world around us. In 2012 a visiting teacher urged him to consider becoming a teacher. Having previous experience in teaching (he was a rock climbing instructor as a teen), he reconnected with the art of teaching and has been a yoga teacher in Johannesburg South Africa ever since.
Christian has been inspired by many teachers; however, his biggest influences have been Bikram (obviously), Sally Flannagan Gutjhar and Patrick Creelman. Sally has a fundamental understanding of yoga on many levels and worked with Christian at the delicate stages after his training; moulding him to bring his personality into his teaching style. She encouraged him to connect with his spirituality, to continue to grow his knowledge through literature, documentaries or whatever he could lay his hands on. She also, very rightly, encouraged him to practise other styles of yoga. Patrick made a significant impression on Christian when visiting South Africa. After taking Patrick's master class in Johannesburg they connected. Patrick suggested that he consider travelling away from home to acquire a deeper knowledge of yoga. This advice played a big part in Christian's decision to move to Hong Kong, to immerse himself in the yoga community here and (hopefully) to learn to teach a new style of yoga.
Christian's class is flowing yet challenging. His inner calm is reflected in his teaching while his voice carries students and helps them stay focused through the postures. Though his classes are dialogue-based he brings in teachings from other styles as well as from his own personal practice to give students further understanding of the 26 series. Christian's philosophy comes mostly from his personal yoga journey. He believes one must never stop growing as there is always opportunity to learn, to push, to get to the next level. Approachable, caring and friendly, he likes to get to know his students in order to know what it is they are looking for in yoga and help them find it.
QUALIFICATIONS AND CERTIFICATIONS
Mindfulness and Inner Practice in Yin yoga with Sarah Powers, 2018
Yin Yang and Mindfulness Meditation with Sarah Powers, 2017
Mastering the Art of Vinyasa Yoga with Jason Crandell, 2016
The Foundation - Yoga Alliance Accredited Teacher Training with Patrick Creelman (200 hours), 2015
Bikram Yoga School of India, Los Angeles, 2013