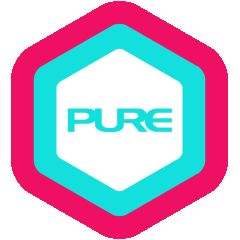 Maria has been a disciple of body movement since her mid-teens. She has dabbled in Step Reebok, Aerobics, gym exercises, and different forms of dance. Eventually her curiosity led her to yoga, before it even became popular in Asia. It was really no surprise that Maria fell in love with yoga instantly as she felt such a deep connection to the practice. Intuitive by nature, Maria is a Reiki practitioner, Angel Therapy Lightworker, Angel Card Reader and Egyptian Belly Dancer. These healing arts have inspired and guided her to move deeper into her practice and take on the role of a teacher.
Maria is blessed to have met her teachers Patrick Creelman, Nitai Von Holdt and Ganesh Mohan. Patrick has taught her to guide students into their practice with clarity, grace and a sense of light-heartedness; Nitai and Ganesh have both inspired her to practise with mindfulness through building awarenesss of the breath. They helped her to understand how the body works from the inside out, and how by training ourselves physically and mentally, we can attain holistic wellness and have a balanced lifestyle.
Maria's classes are fun and flowing with an emphasis on breath, inner awareness and alignment. She encourages students to approach their practice with an open mind, open heart, sincerity and playfulness. In her teaching, Maria allows her students to explore the infinite possibilities of their own being. She hopes to serve in a way that brings healing, groundedness and peace to all beings.
QUALIFICATIONS & CERTIFICATIONS
Svastha Yoga Therapy Training based on Sri Tirulamai Krishnamacharya teachings with Dr. Ganesh Mohan at Svastha Yoga (300 hours), 2015-2017
Level 1&2, advanced Tibetan Sound Balancing Therapy for Healing and Chakra Harmonisation with Vibrational Psychologist Patrizius . W. Suppan at Light Spirit Sound Treatment Center, 2016
Aerial Yoga Level 1&2 TT with Ariel Chan at Core Yoga, 2016
Certified Angel Life Coach, Angel Card Reader, Inspirational Teacher, Past Life Healer and Hypnotherapist with Nelly Angel, International Academy of Enlightenment, 2015
Usui and Tibetan Reiki Practitioner Certification with Joyce Thom, The PATH, 2015
Aerial Yoga Teacher Training Level 1 Certification with Kinki Wong (Kfly Kyoga), 2014
Certification Svastha Yoga of Krishnamacharya Yoga Therapy Programme with Dr. Ganesh Mohan (100 hours), 2014
Cranial Sacral Foundations with Joyce Thom, The PATH, 2014
Yin Yoga Teacher training with Paul Grilley, 2008
Pre-Natal Teacher Training with Sara Avant Stover, 2008
Teacher Training with Patrick Creelman (200 hours), 2007
Physical Fitness Foundation Certification, Australian Training for Fitness Professionals (ATFP), 2000
What Maria teaches
Hatha
Healing
Hot
Prenatal
Restorative
Vinyasa
Yin
Yin Yang
Yoga Therapy
Yoga Wheel
Other teachers also in Langham Place