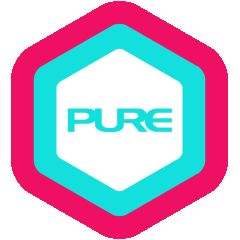 Heidi has always liked sport and has been very active since her teenage years. In 2001, she became a personal trainer and worked for a large-scale fitness centre in Hong Kong. Heavy pressure at work and multiple challenges at that time made her impulsive, irritable, negative, emotional, in pain and desperate to start a new life. One day in 2005, she experienced a sudden alarm bell go off in her head that went, "Let's try yoga!" She began the first lesson at PURE Yoga and yoga has since become like a magnet to her, opening her up to different levels of spiritual practice and understanding about her personal direction. Wishing to deepen her knowledge, Heidi enrolled in the 200-hour Teacher Training with Wanda Hewitt, an Iyengar yoga teacher of Yoga Limbs. After completing the training, she felt it was her mission to share her newfound knowledge. So in 2009, Heidi became a full-time yoga teacher at PURE Yoga, where she taught until 2014 and re-joining again in 2016.
Around 2013, Heidi experienced another important turning point. She was feeling stuck at work and in relationships, filled with doubts about life and herself. Lost again and wanting to find who she really was, she turned to energy healing work and different spiritual healing tools. It was an amazing self-realisation journey for her, and elevated her teachings and understanding of life to a different level. Intent on self-growth and self-challenge, she decided to work as a freelance yoga teacher in 2015. This proved to be a year of amazing experiences, working with a diversity of people, all of which were inspiring and valuable. She learned the significance of mindfulness, she taught online yoga that targeted audiences worldwide, she was interviewed on TV! This year of self-development brightened her being and provided refreshing perspectives on life and yoga. The intention of life was now to have fun, love who we are, and enjoy what we are doing in every moment.
Besides yoga, Heidi is passionate about photography. A great source of meditation for her - through the lens, she speaks with her heart and sees all the beauty in this world.
She would like to dedicate her practice and is thankful to all of her teachers - Wanda Hewitt, Paul Grilley, Ellen Heed, Michelle Papa, Joyce Thom and Shirlyn Wright.
QUALIFICATIONS & CERTIFICATIONS
Kids Yoga Teacher Training by Rainbow Kids Yoga, 2015

Spiritual Response Therapy by Spiritual Response Association- Intensive Skill, 2014

Spiritual Response Therapy by Spiritual Response Association- Advance, 2013

Spiritual Response Therapy by Spiritual Response Association- Basic, 2013

Reiki Levels 1 & 2 by Joyce Thom, 2013

Level 2 Yin Yoga Teacher Training (Chakra Theory & Meditation) by Paul Grilley (100 hours), 2013

Level 1 Yin Yoga Teacher Training (Anatomy & Theory) by Paul Grilley (100 hours),2012

Pre-natal Yoga Teacher Training by The Yoga Space, Australia with Yoga Alliance (25 hours), 2011

Post-natal Yoga Teacher Training by The Yoga Space, Australia with Yoga Alliance (25 hours), 2011

Pre-natal Yoga Teacher Training by Urban Yoga, Vancouver (30 hours), 2010

Cranialsacral Work by Ellen Heed (32.5 hours), 2010

Yoga Teacher Training by Yoga Limbs with Yoga Alliance (250 hours), 2009

Registered Pre-natal Yoga Teachers with Yoga Alliance

Registered Yoga Teachers with Yoga Alliance
What Heidi teaches
Core
Hatha
Healing
Hot
Pranayama & Meditation
Prenatal
Restorative
Vinyasa
Yin
Yin Yang
Yoga Nidra
Yoga Therapy
Yoga Wheel