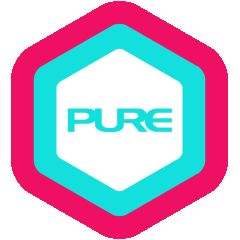 Kelsey first encountered yoga in 2009 when she was searching for a low-impact exercise to recover from a surgery. As a competitive sports enthusiast, she went in with much hesitation and doubt but was immediately mesmerised by how simple postures of yoga turned her mind of wondering to one of peace. It was love at first sight. Though she was just starting her career as an investment banker with little to nil leisure time, she felt a strong force that would constantly pull her back to the mat. Always inquisitive, Kelsey delved deeper into the experience to pursue the real knowledge of yoga, like a sponge in water. As she ventured further down the path, yoga became an essential routine of life and a guiding light through life's inevitable ups-and-downs.
Kelsey knows the importance of a teacher in any subject of study, and she is extremely grateful that she met Andrey Lappa (Founder of Universal Yoga), whom she regards as her Root Guru. Once a scientist and European champion athlete, Andrey weaves modern science into the ancient wisdom of yoga. By adopting rigorous and effective professional training schemes, Universal Yoga turns the practice of yoga accessible, comprehensible and progressable to everyone. Kelsey studied with Andrey extensively in Hong Kong, Taipei, Singapore and Nepal, witnessing rapid development both in her physical and energetic practices. More importantly, she experienced spiritual evolution as a human being based on what Andrey has taught her: The true and absolute Siddhi (Yogic power) is not built on the mastery of a specific posture, but on COMPASSION, WISDOM & LOVE.
Upholding the essential spirit of Universal Yoga – be compassionate, conscious, creative and free. Kelsey strives to offer her students an effective, balanced and inspiring yoga experience. Her teachings are well-planned yet spontaneous, disciplined yet fun-filled, smooth yet powerfully robust. Combining the practice of asana (physical postures), vinyasa (secondary movements connected by breath), pranayama (breathing exercises), visualisation, mantra and meditation, Kelsey turns every yoga class into a rhythmic poem of equanimity.
QUALIFICATIONS & CERTIFICATIONS
Universal Yoga 500-Hour Certified Teacher with Andrey Lappa (Accumulated over 1,200 hours of study with Andrey Lappa), 2019
Andrey Lappa's designated co-teacher, teaching assistant and Chinese translator for Universal Yoga Teacher Training
Shiva Nata Level 7 with Andrey Lappa
Himalaya Singing Bowl Therapy Training with Santa Ratna Shakya, 2017
Certified Health Coach by Institute of Integrative Nutrition, New York, 2016
Pre-natal, Post-natal & Yoga for Mindful Birth with Jean Byrne & Michelle Papa, 2015

What Kelsey teaches
Hatha
Healing
Universal Yoga
Vinyasa
Yin
Yin Yang
Other teachers also in Soundwill Plaza