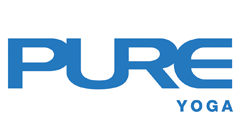 Holly's love affair with yoga started in 2001 in a hot room with some 50 other sweaty people. Her uncoordinated, stiff body completely fell in love and she felt unexplainable joy and happiness after 90 minutes of 26 movements. As her love for yoga grew with numerous practices from different traditions, she started getting to know her body – understanding her limitations and possibilities in physical movements and learning to accept what she had and where she was physically in her yoga practice. She started to grasp the meaning of surrender through many injuries from overly enthusiastic practising. From mere physical asana practices, awareness of physical body developed. Holly began to turn this awareness inward by practising Mysore-style Ashtanga yoga. During a month of only practising yoga in Mysore, India, she gained insight into how and where the thoughts arose and influenced her daily yoga practice and life in general. By simply being aware of happenings inside and outside, she felt the changes physically, emotionally, mentally and spiritually.
Holly was introduced to Ashtanga yoga by Ashtanga authorised teacher Clint Orchuk. She was inspired by his soft and gentle approach in such a dynamic practice, his understanding of the human anatomy, and his precise adjustment in Mysore-style practice. She felt so enthusiastic about sharing these amazing learnings and her experiences that brought positive changes to her life. After an Ashtanga Yoga teacher training in 2005, Holly finally answered her calling to be a yoga teacher.
Holly focuses on cultivating softness in every movement during her strong dynamic classes. She encourages her students to have fun by exploring and experimenting with their bodies and to bring awareness into their breath and movements. She truly believes that when awareness is present, everything happens naturally – whether it be physical poses or changes in general.
QUALIFICATIONS & CERTIFICATIONS
Preparing to Teach, a Hatha Yoga Teacher Training with Patrick Creelman (83 hours), 2006
Forrest Yoga Continuing Education for Teachers, 2006
Ashtanga Yoga Teacher Training with David Swenson, 2005
Teacher Training at Centered Yoga with Paul Dallaghan, 2005
What Holly teaches
Ashtanga
Hatha
Healing
Vinyasa
Yin
Other teachers also in Langham Place