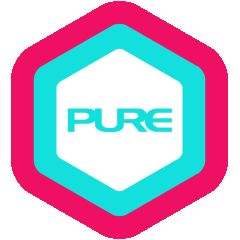 Shalina used to suffer from stress and neck pain due to long working hours at the office. In 2006, she chanced upon the mat and was immediately struck by the deep sense of peacefulness that filled her whole body and mind. She knew that she had just embarked on a blessed journey towards radiant health. After months of consistent practice, her health improved and she became much calmer and happier.
Shalina is grateful to all the teachers who have helped her to grow. She is particularly indebted to Patrick Creelman for his guidance, intelligent alignment, and precise teaching skills. These are not only helpful for her teaching but also for her own practice. Patrick has inspired her to be more mindful and observant both on and off the yoga mat. He has also introduced her to Tantric philosophy, which helps her to explore the supreme potential within any moment.
Shalina teaches an energetic practice with a strong focus on alignment. She encourages her students to always keep a consistent practice with determination, patience and bravery. Apart from asana, Shalina introduces breathing exercises and meditation in her class to help students explore their inner self and experience the true essence of practising yoga.
QUALIFICATIONS & CERTIFICATIONS
WildLotus Yoga Teacher Training with Patrick Creelman and Rinat Perlman (300 hours), 2016-2017
Dharma Yoga Wheel Teacher Training with Dov Bargas & Leela Om, 2016
Pre- & Post-natal Yoga Teacher Training All Modules with Samantha Chan, 2016
The Foundation Yoga Teacher Training with Patrick Creelman(200 hours), 2013
Certified TriYoga Teacher, 2009
What Shalina teaches
Alignment
Core
Hatha
Hot
Prenatal
Restorative
Vinyasa
Yin
Yin Yang
Yoga Wheel
Other teachers also in Pacific Place