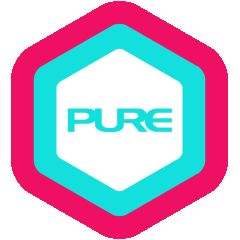 Diptom is a globally-renowned yoga consultant who started teaching in India in 1997, then internationally in 2006 in Singapore where he was subsequently promoted as the yoga team manager and relocated with new charge to Malaysia True Fitness where he headed the Yoga division for four years. He has competed and won several Yoga competitions, setting impressive records. Accolades include two National Yoga Championships, the All-India Yoga Championship, and being crowned with the title of Yoga King. He is also a certified National & International Yoga judge.
Prior to his international Yoga career, Diptom worked for multinational pharmaceutical companies (Dabur, Alkem Laboratories) as a Regional Sales Manager. He started Yoga at the age of eight, when he was frequently diagnosed with illness. Doctors suggested yoga as an option, which proved to be the beginning of his journey under the guidance of his Teacher K.S. Trivedi. He gradually developed his skills and flexibility, going on to win the first state championship in 1978. He has also studied yoga therapy under the Guru Swami Satyananda and Swami Satsangananda.
In India, Diptom was closely involved with top physicians, gynaecologists and orthopaedics of the city, serving the people very authentically and scientifically through traditional yoga therapy. He also contributed at a special school of joy, where he took care of children with autism spectrum disorder.
Diptom always focuses on a balanced practice and feels immensely satisfied when his students are relieved from pain and suffering after his yoga classes. He encourages every individual to explore their yoga journey.
QUALIFICATIONS & CERTIFICATIONS
TRX Suspension Course, 2017
Rumble Roller Foundation Course, 2016
Teacher Training in Yogic Studies, 2004
National Yoga Champion 1990, 1998
Bachelor of Science, 1991
Three-time State Level Yoga Champion – 1978, 1981, 1990
Yoga Shree & Yoga King title holder, 1989
All India Champion. 1987
What Diptom teaches
Hatha
Healing
Hot
Pranayama & Meditation
Vinyasa
Yin
Other teachers also in Lincoln House