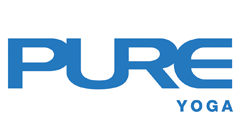 Workshops
Action Hiro Yoga Weekend Workshop with Hiro Landazuri
About Hiro Landazuri
Hiro started practising yoga in 2002 while learning various styles of the asana practice. With a history of also dabbling in various movement modalities, from Brazilian Jiu-Jitsu to numerous team-based sports like basketball and football, Hiro fell into yoga after searching for something to alleviate pain from numerous past injuries and to help make running more enjoyable as it was a passionate hobby that his family shared.
Hiro also studied Biochemistry in university and went on to a graduate medical programme in medical pharmacology and cardiopulmonary perfusion. While working in heart and kidney transplant surgical procurement along with open heart bypass surgery, he experienced first-hand part of the inner workings of the body. Throughout this career venture, yoga was always a consistent part of his life in teaching and practice.
After sustaining numerous injuries from yoga practice and other activities, Hiro began to pursue a perspective to his love of the yoga practice that would minimise and heal injury as well as develop functional strength and flexibility. After seeing tremendous transformations in his own practice and overall health, he applied those same principles to his students and started seeing the same results in them.
Now Hiro is sharing his unique approach worldwide. He will start by introducing knowledge of the physiology of the human body, use the knowledge in various movement patterns and then apply it to a dynamic yoga practice, so that the practitioner is no longer modifying around injury but understanding steps towards healing, and how to expand the practice from a better understanding of anatomy for those looking to advance their practice and their teaching.
Schedule & Description
Session 1: Functional Flow
2 August (Friday): 7:00pm-9:30pm
Mobility-Infused Vinyasa
Remember what it felt like when we were beginning our yoga journey? The soreness, yes,
but also a freedom in our bodies that we were not used to, a lightness in our step, the
glow in our being. The movements and shapes were new to our bodies, and the shapes
served to increase the range of function in our bodies.
If we are honest, there are a lot of poses that are relatively comfortable for us now. So
how can we increase our focus, our range of function, so that we can keep moving
towards a better functioning self?
This master class incorporates different mobility exercises within familiar poses. We will
introduce different transitions that shift the mental focus from fitting into a shape to
making the shape serve a greater functionality in our bodies. The goal is to bring us closer
towards the freedom we seek within.
*All levels welcome
Session 2: Find Strength in Balance
3 August (Saturday): 10:00am-12:30pm
Arm Balance Workshop
When you envision the strongest version of yourself, what do you see? Often, we
associate physical strength with aggression and in seeking strength, we draw power from
aggression. It is important that on our journey of self-discovery, we find our strength and
power from a place of self-love and compassion.
We will cultivate the harmony of grace and power in our arm balances through deeper
body awareness. Learning the tools in this workshop are a mirror for finding the strength
in balance off our mats.
*Beginner and advanced arm balance practitioners welcome
Session 3: Intelligent Inversions
3 August (Saturday): 2:00pm-4:30pm
Inversion Workshop
Do you have that one pair of "handstand yoga pants?" The pants
where every time you put them on, you feel stronger and more confident getting upside
down? Don't leave your practice up to chance! Ditch the pants and come to this class.
Experience what it's like to fly consistently and confidently in this challenging yet
light-hearted workshop. We will break down the elements of inversions as well as explore
unique exercises towards helping you access the power already inside you. Allow
yourself to encounter your practice in an elevated way and feel confident in seeing the
world from a new perspective, with or without your handstand yoga pants!
*Beginner and advanced arm balance practitioners welcome
Session 4: Too LEGit to Quit
4 August (Sunday): 10:00am-12:30pm
Legs and Hips Workshop
It's Hammer time! This workshop focuses on building strength and mobility in everything
below the belt.
Learn how to strengthen, lengthen and coordinate these muscles while exploring
targeted, unique exercises to rapidly progress in your practice: everything from smarter
hips to one-legged balances. Be prepared to break away from your typical asanas and
experience some new dynamic movements that will help you build depth and stability in
your practice.
Gain full control of your legs to crush it on the dance floor and to let everyone else know
that they "Can't Touch This."
*All Levels Welcome
Session 5: Bend the Spoon
4 August (Sunday): 2:00pm-4:30pm
Backbend Vinyasa
We all want to give and receive love, but what we really want is to be loved for who we
authentically are. When our hearts are closed, we don't express our full self and
therefore, we limit what we allow into our lives – we limit our careers, our relationships,
and our love that we want to spread and share.
We will reconnect with ourselves and our authenticity through opening our hearts in a
flow that revolves around backbends. As we open up the frontline of our body, we will
embrace the power of vulnerability in our heart. As we flow through these asanas and
open up, we will create a path that explores backbends in a liberating way to speak into
the limitless possibilities in all areas of our lives.
*All Levels Welcome
Tuition
FULL WORKSHOP
Action Hiro Yoga Weekend Workshop
2-4 August
Total 12.5 Hours
Super Early-Bird Discount! HK$2,376 (ends 23 June)
(Pure Cardholders) Early-bird 20% discount: HK$2,640(ends 21 July)
(Non-Pure Cardholders) Early-bird 10% discount: HK$2,970(ends 21 July)
Regular Price: HK$3,300
INDIVIDUAL DROP-IN:
Action Hiro Yoga Weekend Workshop
2-4 August
Session 1 or 2 or 3 or 4 or 5
Pure Cardholders) Early-bird 20% discount: HK$660 (ends 21 July)
(Non-Pure Cardholders) Early-bird 10% discount: HK$742 (ends 21 July)
Regular Price: HK$825
*Drop In Option please register with the studio.
Terms and Conditions
Photos and videos may be taken, solely for Pure marketing purposes.
Early-bird 20% Discount:
Early-bird Discount ends 21 July 2019. Please see above for listed prices.
Refunds/Cancellation:
No refund or credit will be given for cancellation starting 21 July 2019.
All refunds are subject to a 10% processing fee that will be deducted from your refund.
Special offer from Pure Apparel:
20% off all Pure Apparel retail products for all yoga event registrants on dates of the workshop.
Healthy-licious juice cleanse offer from nood food:
$200 discount on nood food 3-Day juice cleanse for all yoga event registrants on workshop dates. Ask nood food staff at your workshop location for details.
10% off all nood food items for all yoga event registrants on dates of the workshop.
To register, please contact yoga studio or see reception.