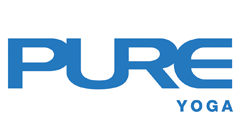 Workshops
Marysia Do - Your Dharma is Your Brand: Authentic Social Media Marketing for Yoga Teachers
Your Dharma is Your Brand:
Authentic Social Media Marketing for Yoga Teachers
with Marysia Do
Starstreet Precinct
29 May, 12:30 – 2:00pm
About the Workshop
Many yoga teachers struggle with social media because they are uncomfortable with self-promotion. This workshop offers a shift in perspective; Your channel is your opportunity to say to the world whatever you want the world to hear. So the real question isn't "How do I sell myself?" It's: "What do I have to say to the world?"
You will gain clarity on your mission as a teacher and learn how to produce engaging content that originates from a creative space of self-expression. Through social media, we have the opportunity to touch more lives from a distance than ever before and it is incredible! So why not grow your tribe?
The caution I have for teachers looking to build their brand on social media is not to lose yourself in an effort to be more likeable. Even if you create a popular page, no matter how many "likes" you gather, it's still not you that people are liking – it's a well-crafted façade. And so, no matter how successful you grow there will be a void. But when we create from the heart, when we practise authenticity, we meet our true tribe.
About Marysia Do
Marysia Do has cultivated a global reputation as the meticulous, encyclopaedic teacher of teachers. After studying yoga and receiving her masters in Traditional Chinese Medicine in Los Angeles, she moved to Singapore where she spent years teaching and studying in Asia, Australia and the Middle East. Her style is unconventional, safe and effective in its power to magnify your capabilities both inside and outside the yoga classroom.
Marysia's approach is famously pragmatic in its integration of both innovative and traditional postures. As beautiful as tradition is, in order to be truly present we must learn to let go. There is no "right and wrong" in the pursuit of wisdom. Marysia believes that everyone driven to teach yoga has something special and distinctive to offer. Her Teacher Trainings and workshops are perfect for both teachers and practitioners looking to find a clearer and more sophisticated expression of their own unique voice!
Tuition
This complimentary workshop is open all yoga teachers, non-Pure faculty are most welcome.
To register, please contact the Starstreet Precinct studio or see reception.
Location:
Starstreet Precinct:
3-19 Wing Fung Street
Starstreet Precinct Wan Chai
T: +852 8200 8208
Terms and Conditions