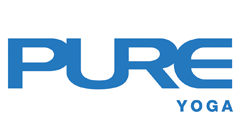 Workshops
Breath Mastery – Breathe Better, Live Better with Brian Lai
Level 1
Did you know that 90% of the population in Hong Kong breathe in a way that triggers or increases their body's stress levels whilst simultaneously draining their energy? Leaving the person operating at sub-optimal levels and rarely performing at their very best.
How we breathe directly affects our physical, mental and emotional states. By building awareness towards our breathing patterns, we can consciously control them to bring about positive changes from the inside out. This workshop will focus on re-training and optimising your respiratory system to function in a healthy and anatomically correct way so you can be at your very best.
Level 2
After learning the basics and having some time to practise your breathing, you are now ready to learn advanced breathing techniques that can be applied in daily life to take control of your emotional/physical/mental state. In this workshop Brian will teach you everything ranging from the Wim Hof Method to NAVY SEAL techniques, Martial Arts techniques, Transformational/Holotropic/Rebirthing techniques.
After both workshops, you will feel confident and empowered from your newly learnt skills and perform at your best by re-training your entire breathing system back to how nature intended. Brian believes that this newfound knowledge will be life-altering in the best way possible.

About Breathwork

WHAT DO NAVY SEALS, SILICON VALLEY CEOS, YOGIS, AND ELITE ATHLETES HAVE IN COMMON?
They have all uncovered the ultimate key to peak performance and well-being – and the answer lies right under your nose: your breathing.
Breathing is the only body system that runs automatically or can be self-regulated – this is not an accident but by nature's design. It is the most important function of the human body and is linked to everything within us. When we can optimise and control our breathing, it has the power to transform our entire lives on a physical, mental and spiritual level.
The good news is that you don't have to be a Navy SEAL or a Buddhist monk to practise breathwork. In fact, it is simple enough that anyone can practise it and reap the treasure trove of benefits that comes from awareness of our breath combined with focused breathing techniques.
So if you are ready to level up your human experience, come and breathe better!
About Brian Lai

Brian's Wim Hof Method Journey

Growing up in Australia, Brian regularly got sick and suffered from chronic fatigue and social anxiety. Not knowing how to change, he found himself just accepting that he was born "a weak human". Later in life, a series of events that took a toll on his mental and physical health led him on a path to discover how to optimise his well-being and break past his own perceived limits.
Brian came across the Wim Hof Method (WHM) in 2015 and after training with Wim Hof in 2016 and 2017 in Australia, he knew he had found something special. It opened him up to a powerful tool that we all have right under our noses: our breath. Even more amazing is that the benefits of this method have been scientifically verified, and ongoing research continues to reveal more and more benefits.
The WHM has been the best tool in helping Brian to sustain balance amidst the fast-paced lifestyle of Hong Kong. His mission is to help spread the importance and benefits of conscious breathing to Hong Kong and beyond.
So if you're ready to upgrade your human experience, let's breathe & chill!
Schedule & Description

Option 1:
13 July: 10:00am -11:30am (Level 1)
14 July 10:00am -11:30am (Level 2)
Option 2:
10 August: 10:00am -11:30am (Level 1)
11 August: 10:00am -11:30am (Level 2)


Tuition
FULL WORKSHOP:
Breath Mastery – Breathe Better, Live Better with Brian Lai
13 & 14 July or 10 & 11 August
Total 3.0 hours
Pure Cardholders discount: HK$800
Non-Pure Cardholders discount: HK$888
Two people package: $1,400 Please register in studio
Individual Drop In:
Breath Mastery – Breathe Better, Live Better with Brian Lai
13 July ,10 August (Level 1)
14 July, 11 August (Level 2)
1.5 hours each sessions
Level 1
Pure Cardholders discount: HK$500
Non-Pure Cardholders discount: HK$555
Level 2
Pure Cardholders discount: HK$520
Non-Pure Cardholders discount: HK$577
Terms and Conditions
Photos and video may be taken, solely for Pure marketing purposes.
Refunds/Cancellation
· No refund or credit will be given for cancellation.
· All refunds are subject to a 10% processing fee that will be deducted from your refund.
Maximum Students
Each workshop has a maximum capacity of 25 students.
Healthy-licious juice cleanse offer from nood food
$200 discount on nood food 3-Day juice cleanse for all yoga event registrants on event dates. Ask nood food staff at your workshop location for details.
10% off all nood food items for all yoga event registrants on dates of the event.

Special offer from Pure Apparel:
• 20% off all Pure Apparel retail products for all yoga event registrants.
Enquiries:
For enquiries, please email events@pure-yoga.com
*If there is any discrepancy between the printed and web versions, the web version shall prevail