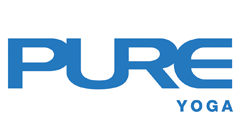 Workshops
Jason Crandell 1-Day Workshop
Jason Crandell 1-Day Workshop
9 June 8:30am - 12:00pm & 1:30pm - 5:30pm
Peninsula Office Tower
Schedule & Description
9 June (Sun): 8:30am – 12:00pm
Rethinking Salutations and Standing Flows
Salutations and standing-pose flows are the centrepiece of vinyasa yoga. They establish the pace of class and help maintain the dynamic experience until Savasana. Until now, vinyasa classes have been overly dependent on Surya Namaskar A and B. Similarly, classes over-rely on Chaturanga to maintain intensity. While these Salutations are still worthy, it's time to step back and realise that we have many other options to maintain flow — some that are even better tailored for modern practitioners. Moving forward, we need fewer chaturangas and other types of vinyasas that strengthen other regions of the body. We need to re-evaluate the hyper-speed pace of today's flow classes and return to a pace that prioritises skilful movement, mindful focus, and deep breathing. We need standing pose combinations that strengthen and mobilise the entire hip circumference instead of over-stressing the hamstrings and Sacro-Illiac joint. We need to take the essence of vinyasa yoga and give it the modern software updates that will make it even safer and more effective for the next generation.
In this workshop, you will:
- Take back the currently frenetic pace of vinyasa by synchronising your movements with deep, rhythmic ujaayi breathing. You will work hard, but your breath will never be rushed.
- Learn Sun Salutations that complement Surya Namaskar "A" & "B" and are better tailored for modern practitioners. These salutations produce less repetitive stress on the hamstrings, SI joint, wrists and shoulders, while creating greater flexibility in the front of the hips and strength in the spine.
- Find strong, powerful vinyasa linkages other than Chatturanga and Up Dog. These vinyasas complement Chaturanga and Up Dog by producing less repetitive stress in the shoulders and more balanced, functional strength throughout the body.
- Explore standing-pose combinations that produce balanced strength and flexibility in the entire hip-joint, instead of combinations that chronically over-stress the hamstrings and SI-region
9 June (Sun): 1:30pm – 5:30pm
Updating Inversions and Arm Balances
It's time to step back and learn the most effective, efficient way to do difficult postures — especially, inversions and arm balances. By breaking these postures down into their elements and organising them into accessible families, we can make great strides. We can also learn where we're stuck in certain postures and what we need to do to practise these poses safely and effectively.
In this workshop, you will:
-Learn why Shoulderstand is the most complicated inversion for your neck and what you can do to practise this pose safely
-Learn the most effective ways to prepare for and practise Handstand and common variations
-Learn the most effective ways to prepare for and practise Forearm Balance and common variations
-Learn the most effective ways to prepare for and practise Headstand and variations
-Develop greater proficiency in a wide range of arm-balancing families
Tuition
1-Day Workshop with Jason Crandell:
9 June 2019: 8:30am - 12:00pm & 1:30pm - 5:30pm
All Session
Total 7.5 hours
Pure Cardholders) Early-bird 20% discount: HK$1,800 (ends 31 May)
(Non-Pure Cardholders) Early-bird 10% discount: HK$2,025 (ends 31 May)
Regular Price: HK$2,250
About Jason Crandell
Jason Crandell is a natural teacher and author with more than 15 years of experience. His accessible, grounded classes integrate the best elements of power yoga, anatomical precision and mindfulness teachings. Jason's articulate, down-to-earth teaching will educate and empower you.

Named "one of the teachers shaping the future of yoga," by Yoga Journal, Jason has been one of the most in-demand teachers at conferences around the world for over a decade. Considered a "teacher's teacher," Jason has taught on countless teacher-training faculties, leads trainings globally, and regularly presents teacher-training content at esteemed conferences. Jason was a contributing editor for Yoga Journal magazine where he has published over 25 articles and created their original series of practice podcasts. His critical-thinking skills will support you on your path of practice, teaching and self-enquiry.

Find out more at http://www.jasonyoga.com and Facebook: jasoncrandellyoga
Terms and Conditions
Photos and videos may be taken, solely for Pure marketing purposes.
Early-bird 20% Discount:
Early-bird Discount ends 31 May 2019. Please see above for listed prices.
Refunds/Cancellation:
No refund or credit will be given for cancellation starting 31 May 2019.
All refunds are subject to a 10% processing fee that will be deducted from your refund.
Special offer from Pure Apparel:
20% off all Pure Apparel retail products for all yoga event registrants on dates of the workshop.
Healthy-licious juice cleanse offer from nood food:
$200 discount on nood food 3-Day juice cleanse for all yoga event registrants on workshop dates. Ask nood food staff at your workshop location for details.
10% off all nood food items for all yoga event registrants on dates of the workshop.
To register, please contact yoga studio or see reception.