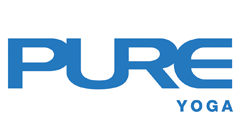 Workshops
Refinement Summer School: Yoga Intensive with Props with Tin Ming
This weekend intensive provides foundational skills necessary for a safe and effective yoga practice. Reaping the benefits from a variety of props, the workshop aims to guide participants in experiencing all asanas more deeply. The intensive materials will also prepare yoga teachers and serious students for a 12-day 100-hour Continuing Education Training programme in November 2019.
Capacity: 13 for Wall Rope
Capacity: 26 for Chair

Schedule & Description
Saturday, 6 July
Session 1: Wall Rope Stretch and Strengthening
1A 9:30 - 11:30am (Quota: 13)
1B 2:30 - 4:30pm (Quota: 13) Full
The Yoga Wall system is designed to assist the understanding of alignment as well as deepening the body's opening during practice. The Yoga Wall's associated props help to enhance traction and extension of the body in different yoga poses. Harnessing the utility and assistance of the Yoga Wall, this session is created with strong emphasis on proper alignment of foundational postures including standing poses, inversions, twists, backbends and forward bends from different perspectives.
Session 2: Chair and Straps Dynamics
12:00 - 2:00pm (Quota: 26)
This session enlightens new experiences in traditional yoga postures and provides stability and support through the creative use of a chair. It helps to challenge the experience of the pose by gaining sensory input, whilst creating stamina in standing poses, strength in forward bends, flexibility in backbends, and mobility in twists. It directs the attention to more specific alignments and muscle activation. This class is suitable for students with some yoga experience looking to increase the mobility of their bodies and have an invigorating experience. Some supported inversions and Level 2 postures may be introduced with options for Level 1 students.

Sunday, 7 July
Session 3: Wall Rope Shoulder and Spinal Rejuvenation
3A 9:30 - 11:30am (Quota: 13)
3B 2:30 - 4:30pm (Quota: 13) Full
This class will awaken areas of the body that have been inactive, promote circulation, soothe aching joints, strengthen muscles, whilst cultivating mindfulness. The Yoga Wall is an invaluable tool for those who are stiff, weak, or unable to attain a certain posture independently. It supports the body and reduces the weight placed on joints and muscles. This support allows for proper development of each posture, core strength and stability. Using the rope wall can also deepen an existing practice. Anchoring the body on the wall and ropes and supported by the straps, practitioners are able to stay in postures longer with the ability to refine breathing and the posture itself.

Session 4: Chair and Straps Restorative
12:00 - 2:00pm (Quota:26)
Yoga practice with the support of a chair can be surprisingly deep and effective. This session introduces sequences to loosen the entire body in a deeply relaxing practice focused on stimulating the parasympathetic system with the purpose of calming the body and the mind. This approach has been found to relieve lower-back pain, increase flexibility, relieve chronic stress patterns, calm anxiety, brighten your mood, and reestablish joy and connectedness. Props such as blankets, blocks, bolsters, chairs and straps are used with the purpose of supporting the body whilst exerting minimal physical effort in the asanas. Some pranayama, chanting and meditation may be included.
All sessions: 8 Hours

Tuition
FULL WORKSHOP:
Refinement Summer School: Yoga Intensive Using Props with Tin Ming
6 & 7 July
Total 8.0 hours
(Pure Cardholders) Early-bird 20% discount: HK$2,000 (ends 10 June)
(Non-Pure Cardholders) Early-bird 10% discount: HK$2,250 (ends 10 June)
Regular Price: HK$2,500
Terms and Conditions
Photos and videos may be taken, solely for Pure marketing purposes.
Early-Bird 20% Discount:
Early-Bird Discount ends 10 June 2019. Please see above for listed prices.
Refunds/Cancellation:
No refund or credit will be given for cancellation starting 10 June 2019.
All refunds are subject to a 10% processing fee that will be deducted from your refund.
Special offer from Pure Apparel:
20% off all Pure Apparel retail products for all yoga event registrants on dates of the workshop.
Healthy-licious juice cleanse offer from nood food:
$200 discount on nood food 3-Day juice cleanse for all yoga event registrants on workshop dates. Ask nood food staff at your workshop location for details.
10% off all nood food items for all yoga event registrants on dates of the workshop.
To register, please contact any Pure Yoga studios or see reception