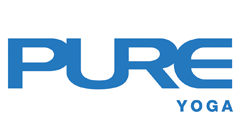 Workshops
The 7 Keys to Balance: Handstand & Arm Balance with Edward Liu
About the Workshop
When it comes to handstands and arm balances, it takes a lot more than just one lucky moment. The art of balance requires many hours of practice to understand, and many people simply do not know where to begin.
Join Edward in exploring the 7 keys to balance where you will learn the right techniques and tools to achieve the handstand and arm balance that you always envisioned. Whether you are a beginner or a seasoned practitioner, you will walk away with many valuable techniques to further develop your practice.
Schedule & Description
Part I : Arm Balance, Strength + Flexibility
27 July (Sat) : 10:00am – 12:30pm
To begin the journey of arm balancing, we will break down the 7 keys to balance. Students will learn how to get into arm balances with simple yet detailed step-by-step instructions and understand which body parts to focus on for each pose. Students will learn strength and flexibility exercises and how to incorporate these into their own practice for further growth.
Part II: Handstand, Core Stability
27 July ( Sat) : 2:00pm – 4:00pm
We will apply the same 7 keys of balance to handstands – delving into body positioning, how to use our breath, core stability, and much more. Edward will teach handstand progressions that build the right strength and flexibility in order to find balance on your hands. Students will develop more confidence and self-awareness to practise handstands safely and effectively.
Tuition
FULL WORKSHOP:
The 7 Keys to Balance: Handstand & Arm Balance
Total 4.5 hours
All Levels
(Pure Cardholders) Early-bird 20% discount: HK$1,160 (ends 13 July)
(Non-Pure Cardholders) Early-bird 10% discount: HK$1,305 (ends 13 July)
Regular Price: HK$1,450
About the teacher
Terms and Conditions
Photos and videos may be taken, solely for Pure marketing purposes.
Early-Bird 20% Discount:
Early-Bird Discount ends 13 July 2019. Please see above for listed prices.
Refunds/Cancellation:
No refund or credit will be given for cancellation starting 13 July 2019.
All refunds are subject to a 10% processing fee that will be deducted from your refund.
Special offer from Pure Apparel:
20% off all Pure Apparel retail products for all yoga event registrants on dates of the workshop.
Healthy-licious juice cleanse offer from nood food:
$200 discount on nood food 3-Day juice cleanse for all yoga event registrants on workshop dates. Ask nood food staff at your workshop location for details.
10% off all nood food items for all yoga event registrants on dates of the workshop.
To register, please contact any Pure Yoga studios or see reception.