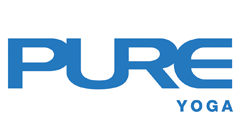 Workshops
Backbending Essentials with Luke Graeber
About the Workshop
The backbending practice is usually feared by most Yoga practitioners. It triggers strong emotions and can cause physical stress and pain in the neck, shoulders and back. Luke understands backbending on a deep level as he can now perform deep backbends with strength and control in comfort. But it wasn't always like this. After working in the corporate world as an Accountant for 5 years, Luke's spine and upper body were very tight and weak. Through consistency of practice and study of all the elements that make up a backbend, he was able to change his body and awareness of backbending.
The key to backbending is correct alignment and preparing the body and mind. Correct alignment is important because it uses the structure of the body to backbend with full stability. Preparing the body is equally important as it provides strength to position the body and space for the body to open as you backbend. Without these two crucial elements, backbending can be feared and more often than not avoided all together.
In this workshop, Luke will explain how to improve your backbending using various tools and techniques learned from his teachers. While deep backbending poses can cause pain and even injury in the body, Luke's approach offers you tools and techniques that use the power of the body, your legs and core muscles to minimise the risk. Whether you are already flexible and want to increase the stability in your backbending or whether you are looking to create more flexibility and space to go deeper into your backbending, this workshop is for you.
Schedule & Description
Day 1: 17 August (Sat) – 10:00am -12:30pm
Day 2: 18 August (Sun) – 10:00am -12:30pm
Tuition
FULL WORKSHOP:
Backbending Essentials with Luke Graeber
17 & 18 August
Total 5 hours
(Pure Cardholders) Early-bird 20% discount: HK$1,480 (ends 21 July)
(Non-Pure Cardholders) Early-bird 10% discount: HK$1,665 (ends 21 July)
Regular Price: HK$1,850
About the teacher
Terms and Conditions
Photos and videos may be taken, solely for Pure marketing purposes.
Early-bird 20% Discount:
Early-bird discount ends 21 July 2019. Please see above for listed prices.
Refunds/Cancellation:
No refund or credit will be given for cancellation starting 21 July 2019.
All refunds are subject to a 10% processing fee that will be deducted from your refund.
Special offer from Pure Apparel:
20% off all Pure Apparel retail products for all yoga event registrants on dates of the workshop.
Healthy-licious juice cleanse offer from nood food:
$200 discount on nood food 3-Day juice cleanse for all yoga event registrants on workshop dates. Ask nood food staff at your workshop location for details.
10% off all nood food items for all yoga event registrants on dates of the workshop.
To register, please contact yoga studio or see reception.
Location:
World Trade Centre
7/F World Trade Centre
280 Gloucester Road
Causeway Bay
Hong Kong
+852 8108 7889