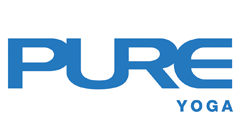 Workshops
3-Day Wall Rope: Advanced Study Course with Veronique Tsui
About the Advanced Study Course
This course aims to immerse seasoned yoga practitioners into the true essence of yoga through Wall Rope methodology and cultivate a stronger, sophisticated, even playful practice. Fresh new intermediate+ Wall Rope poses will be introduced as a foundation to explore more subtle aspects of practice in order to create a deeper awareness of alignment, to sustain poses in an organic way, and to generate stability of body and mind for the experience of effortlessness during classical asana practice. Props are available for students to move towards more intermediate class levels safely with systematic intelligence.
To enrich the course's "wholesomeness", basic yoga history,
philosophy and precepts, pranayama and mantra recitation are weaved
into the syllabus for serious students to achieve a strong understanding of
yoga as a practical, philosophical and spiritual path, inspiring one to move
towards their unique soul evolution and back to its original divine
consciousness.
Full Details and Register Visit: http://hk.pure-yoga.com/en/hongkong/workshop/transmutationwithwallrope/index.php
About the teacher
Terms and Conditions
Photos and videos may be taken, solely for Pure marketing purposes.
Early-Bird 20% Discount:
Early-Bird Discount ends 11 August 2019. Please see above for listed prices.
Refunds/Cancellation:
No refund or credit will be given for cancellation starting 11 August 2019
All refunds are subject to a 10% processing fee that will be deducted from your refund.
Special offer from Pure Apparel:
20% off all Pure Apparel retail products for all yoga event registrants on dates of the workshop.
Healthy-licious juice cleanse offer from nood food:
$200 discount on nood food 3-Day juice cleanse for all yoga event registrants on workshop dates. Ask nood food staff at your workshop location for details.
10% off all nood food items for all yoga event registrants on dates of the workshop.
To register, please submit online application form.
Application Form
http://hk.pure-yoga.com/en/hongkong/workshop/transmutationwithwallrope/apply.php