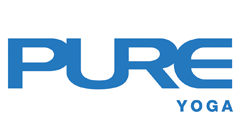 Retreats
Toroko Gorge-ous Yoga Retreat with Dagge & Hee Boon
Limited spots available.
Breathtaking scenery and landscapes, picturesque clear blue waters, and magnificent sights of Mother Nature's work (grand waterfalls, panoramic mountain views, magnificent caves, marbled walled canyons, breezy and sparkling rivers) are just some of the common ways to describe the Taroko Gorge National Park. One of 9 national parks of Taiwan, it is often dubbed "Taiwan's Grand Canyon" and a must-visit for travellers to this region.
In the local Trunku aboriginal language, Taroko, means "magnificence and beauty" - which is exactly what this retreat aims to embody. Come join Dagge & Hee Boon in an epic 6 day/ 5 night yoga retreat unlike any other!
We will be staying with the Taroko Village Hotel based within the stunning Taroko Gorge National Park and will incorporate daily enriching yoga practices in a serene environment.
For full details and to register, kindly visit: http://sg.pure-yoga.com/en/singapore/retreat/tarokogorgeous/resort.php
Photos and video may be taken, solely for Pure marketing purposes.
Application
Please complete an online application form listed in the link above to apply. You will be notified by email within 3-5 days of its approval along with a Welcome Letter outlining payment procedures and further details.
Tax:
Please note prices includes 7% GST.
Early-Bird Discount
Early-Bird Price: Application sent in on or before 13 October 2019
Regular Price: Application sent in starting from 14 October 2019
Refunds/Cancellation
No refund or credit will be given for cancellation starting 13 October 2019
All refunds are subject to a 10% processing fee that will be deducted from your refund.
Minimum Students
This retreat requires a minimum of 15 participants.
Visa Entry & Requirements:
• Please comply with all visa and health requirements of Taiwan.
• Pure is not liable for any illness, delays or costs resulting from your failure to meet these requirements.
• Please ensure that your passport is valid for at least 6 months from the day you arrive in Taiwan.
Special offer from Pure Apparel and nood food:
• 20% off all Pure Apparel retail products for all yoga event registrants on month of the event.
• Up to 20% off all nood food products on week prior and after the event.
• This promotion cannot be used in conjunction with any other offer or promotion.
• This promotion is non-transferable and non-refundable

Terms & Conditions:
< The organiser of this retreat is Global Travel Ltd.>

*If there is any discrepancy between the printed and web versions, the web version shall prevail.