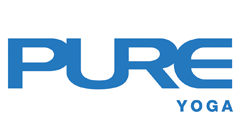 Workshops
Advanced Flexibility & Handstand Workshop with Miguel Sant'ana
Schedule & Description
15, 22, 29 September (Sundays) 10:00am – 12:00pm & 1:00pm – 3:00pm
FLEXIBILITY 10:00am – 12:00pm each day
Time to get an extra push in your flexibility using different stretching techniques:
-Soft Tissue preparation
-Nerve glides
-Active flexibility
-End-of-range control
-PNF (Proprioceptive Neuromuscular Facilitation)
-Passive stretching
-Core strength
HANDSTAND 1:00pm – 3:00pm each day
15 September
The technique of "whole body positioning" – from fingers to toes aiming to achieve a perfectly straight handstand. We will also discuss the free handstand positioning:
-Body Tightness
-Fingertips
-Core Engagement and Strength
-Breathing Technique
-Inner Sight Self-Connection and Control
22 & 29 September
In these two sessions, the primary purpose is to apply previously learned theory into action-based practice. We will ensure that everyone has learned the correct techniques and answer all questions that students may have.
Tuition
Full Workshop:
Advanced Flexibility & Handstand Workshop
15, 22, 29 September (Sundays) 10:00am – 12:00pm & 1:00pm – 3:00pm
Total 12.0 Hours
Capacity: 20
Intermediate to Advanced Level
(Pure Cardholders) Early-bird 20% discount: HK$3,500 (ends 4 August)
(Non-Pure Cardholders) Early-bird 10% discount: HK$3,938 (ends 4 August)
Regular Price: HK$4,375
About Miguel
Brazilian native Miguel Sant'ana moved to Auckland-New Zealand in 2010. His acrobatics journey started here joining a capoeira group in Auckland. In the same year, he joined Tristar Gymnastics where the passion for tumbling and acrobatics started with the help of David Bishop (NZ elite gymnastics).

The sport of Capoeira has taken Miguel all around New Zealand to train and perform. In 2011, Miguel went to a capoeira event in Wellington where he met a circus professional whom introduced him to the world of hand balance.

Back in Auckland, Miguel started training at hand balancing everyday, on the wall at home, inspired by circus artists, where he would scrutinize videos and have Skype meeting with overseas professionals to find the technique and the strength that he needs to be in this profession.

In 2012, Miguel travelled back to Brazil to train with capoeira Master Bamba and professional tumblers (world performers) on the beaches of Salvador-BA, adding to his knowledge in these fields.

Talking these new skills back to New Zealand, Miguel carried on with a stronger understanding and passion for his hand balancing training.

In 2013, he was chosen out of many as a finalist for the first New Zealand "The Golden Carnie Circus Awards" where he performed with the top New Zealand circus artists at the Wellington Opera House.
Terms and Conditions
Photos and video may be taken, solely for Pure marketing purposes.
Early-bird 20% discount:
Early-bird discount ends 4 August 2019. Please see above for listed prices.
Refunds/Cancellation:
No refund or credit will be given for cancellation starting 4 August 2019. All refunds are subject to a 10% processing fee that will be deducted from your refund.
Special offer from Pure Apparel:
20% off all Pure Apparel regular-priced products including accessories for all yoga event registrants on dates of the workshop
Healthy-licious juice cleanse offer from nood food:
$200 discount on nood food 3-Day juice cleanse for all yoga event registrants on workshop dates. Ask nood food staff at your workshop location for details.
10% off all nood food items for all yoga event registrants on dates of the workshop.
To register, please contact the studio or see reception.