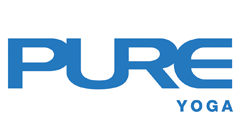 Workshops
Talia Sutra: The METHOD Workshop Series
About Talia Sutra
Talia has been practising movement, dance, yoga, meditation and veganism since childhood.
She sees nothing as external to her studies and has learned impeccable skill and technique from masters in the world of ballet and art alike. Talia has studied and practised many forms of yoga including Bikram, Dharma, ashtanga and various forms of vinyasa.
Talia has combined years of experience into her own unique blend of seamless, creative vinyasas and intense, focused hatha stillness. Her classes inspire joy, alignment, breath and focus. She offers a deep understanding of traditional asanas and specialises in both the theory and practice of backbending postures, for which she has created a method.
She believes that yoga practice is a window to self-realisation. Equally, she finds sensitivity, intuition and insight are to be found through connection with the seemingly ordinary world around us and that no teacher is greater than the one within.
Schedule & Description
Session 1: Classic LAAIC Master Class
15 November (Friday), 7:00pm – 9:00pm
LAAIC Master Class is a 2-hour practice open to all levels of practitioners (students who practise regularly, not complete beginners) and includes breath work, meditation, vinyasa flow and hatha holds. This is a classic Talia Sutra class. It aims to offer a complete experience and touches on everything from balance and strength, to inversion and backbends.
Session 2: Bandhas and the Inversion
16 November (Saturday), 9:00am - 11:00am
Bandha is a Sanskrit word, which means to lock or tighten. It can also point to a lock in and of itself.
In this workshop we will discuss, awaken and experience the three principal bandhas in the body and the "master lock" that bonds them together.
Understanding and applying these bandhas in your practice will transform your focus, stamina and steadiness, offering a myriad of benefits to the the overall health and function of the body – physical, mental and beyond.
With awareness of these deep energy centres in the body, we will delve into asanas to build strong foundations and fearless inversions using Talia's simple three-step-method approach.
Great for all levels.
Session 3: The METHOD: Backbending
16 November (Saturday), 1:00pm - 4:00pm
Join Talia Sutra in this workshop designed to transform the awareness, understanding, technique and execution of your backbending asanas...and beyond.
Our spine, like a tree of nerves, connects mind to body and transports more energy than we can ever imagine through its centre.
In this class, you will be introduced to Talia's 3-step Backbending Method that has helped thousands worldwide. Through crystal clear instruction, you will gain transformative tools to strengthen, lengthen and heal the entire spine while unveiling the stillness and joy of yoga asana.
Suitable for all levels of practitioners.
Session 4: The METHOD: Flexibility
17 November (Sunday), 10:00am - 1:00pm
True physical flexibility is an extension of a flexible state of being: a state of conscious surrender. In this class, you will be introduced to Talia's 3-step flexibility method and learn to recognise – maybe even let go of – the stubborn identification with resistance. Using asana as a portal to inner space, we will unveil our own natural spacious presence one breath at a time.
This state of flexibility is natural and everyone has access to it. The method just gives us a simple, true way to approach this lifetime practice so that physically, mentally, emotionally and beyond we are able to navigate more gracefully through ourselves and the world around us.
Tuition
Full Workshop:
15-17 November
All Sessions
Total 11.0 Hour
Super Early-Bird Discount! HK$1,880 (ends 29 September! )
For both Pure Cardholders and Non-Pure Cardholders.
(Pure Cardholders) Early-bird 20% discount: HK$2,250 (ends 13 Oct)
(Non-Pure Cardholders) Early-bird 10% discount: HK$2,530 (ends 13 Oct)
Regular Price: HK$2,812
Single Session Only:
15-17 November
Session 1 or 2 or 3 or 4
(Pure Cardholders) Early-bird 20% discount: HK$760 (ends 13 Oct)
(Non-Pure Cardholders) Early-bird 10% discount: HK$855 (ends 13 Oct)
Regular Price: HK$950
*Drop In Option please register at Yoga Studio.
Photos and videos may be taken, solely for Pure marketing purposes.
Early-bird 20% Discount:
Early-bird Discount ends 13 October 2019. Please see above for listed prices.
Refunds/Cancellation:
No refund or credit will be given for cancellation starting 13 October 2019.
All refunds are subject to a 10% processing fee that will be deducted from your refund.
Special offer from Pure Apparel:
20% off all Pure Apparel retail products for all yoga event registrants on dates of the workshop.
Healthy-licious juice cleanse offer from nood food:
$200 discount on nood food 3-Day juice cleanse for all yoga event registrants on workshop dates. Ask nood food staff at your workshop location for details.
10% off all nood food items for all yoga event registrants on dates of the workshop.
To register, please contact yoga studio or see reception.