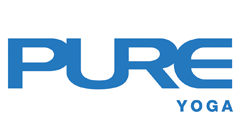 Workshops
©Universal Yoga Teacher Training 300 / 500-hour Yoga Alliance Accredited Teacher Training Programme
Approaches to yoga are as diverse as its practitioners, and so are the skills needed to master the art and science of teaching. ©Universal Yoga studies all systems of yoga, empowering teachers with the confidence and skills necessary to meet the needs and abilities of their students.

This programme is designed for all yoga practitioners who seek a deeper understanding of the ancient path of yoga, regardless of their background or practice style. Participants will come away with a profound understanding of their personal practice, as well as the skills required to effectively teach a wide array of students through 500Asana, Vinyasa and Pranayama sequences.

The full 500-RYT course delivers the full range of the yoga traditions and the practical modern methods for sharing this ancient practice with others. This programme compresses a vast array of yoga subjects & styles into acomprehensive course, offering the most diverse training possible in the shortest amount of time. This complete study includes physical practice and thorough yoga system theory and teaching methodology.
http://www.pure-yoga.com.cn/sc/shanghai/teachertraining/universal2020sh/index.php
Terms and Conditions
Photos and video may be taken, solely for Pure marketing purposes.
Minimum Students
This programme requires a minimum of 15 students.

Registration:
•Full payment must be made upon registration.
• To register, please see any Pure Yoga studio reception.

Discounts:
• 20% Early-bird discount ends14 December 2019.
• To enjoy the Special Discount for global ®Universal Yoga TT Graduates, you will be asked to provide our reception with your personal details and year of graduation for verification. Pure Yoga reserves the right of final decision in offering such discount.

Refund/Cancellation Policy
• No refunds for cancellation starting14 December 2019.
• Valid refunds are subject to a 10% processing fee that will be deducted from your refund.
•No transfer is allowed

Special offer from Pure Apparel:
• 20% off all Pure Apparel retail products for all yoga event registrants on dates of the training.

Contact & Enquiries
For enquiries, please email events@pure-yoga.com

The Teacher Training Programme will be held at:
Plaza 66
3/F Unit 335 Plaza 66 Mall
1266 Nanjing West Road
Jing'an District
Shanghai
China
T +86 21 6279 1119

*If there is any discrepancy between the printed and web versions, the web version shall prevail.