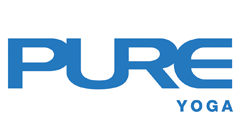 Workshops
Intuitive Body Workshop with Lucy Kellett
About the Workshop
Find a more meaningful sense of wholeness and self during this 1-day short immersion.
This workshop is for Yoga practitioners who would like to explore more depth & perspective through an energetic movement-based platform and its rhythmical binding with our innate source.
As we coast into a voyage of Annamaya Kosa (physical body) & Anandamaya Kosha (energetic body) through shapes, spaces and embryological patterning of movement, we shall creatively coil & uncoil to explore a new paradigm of perspective -- with the aim to sense a source of wholeness and understanding of our blueprint within.
Stirring up a soup of Dynamic Vinyasa, Slow Movement, Meditation & Yin-based practices, we shall carve through differing perception from tangible to energetic, to stir and awaken the sweet subtlety within.
To begin with, we shall juice the joints in a collective warm-up, followed by explorative meditative exercises and their explanation.
We shall then integrate this into a Yang-Yin practice -- sailing into Vinyasa flow, submerging deeper into Yin, and blending the practice into a rounded whole.
Upon completion of your journey, Lucy hopes for you take away new concepts & contemplations, grasping a different reasoning behind your Yoga movement and revealing more pieces of the "Hologram of the Whole".
Schedule & Description

12:00pm-12:30pm: Juice the joints (Warm-Up)
12:30pm – 2:00pm: Enquiry, explorative meditative exercises with explanation
2:00pm-2:30pm: Break
2:30pm – 3:00pm: Continuation of exploration & overview
3:00pm-4:30pm: Integration of what has been explored with a Yang-Yin practice
Tuition

FULL WORKSHOP:
Intuitive Body Workshop
26 October: 12:00pm-2:00pm & 2:30pm-4:30pm
Total 4.0 hours
All Levels
(Pure Cardholders) Early-bird 20% discount: HK$960 (ends 22 September)
(Non-Pure Cardholders) Early-bird 10% discount: HK$1,080 (ends 22 September)
Regular Price: HK$,1,200
FAQ
What is expected of the students?
Experience in a Vinyasa practice, interest in meditation & Yin, interest in physiology
What type of student is this workshop suitable for?
Regular practitioners who enjoy differing styles of yoga including both a strong Vinyasa practice & slow meditative practices
Level of practitioner and requirements?
About the teacher
Terms and Conditions
Photos and videos may be taken, solely for Pure marketing purposes.
Early-Bird 20% Discount:
Early-Bird Discount ends 22 September 2019. Please see above for listed prices.
Refunds/Cancellation:
No refund or credit will be given for cancellation starting 22 September 2019
All refunds are subject to a 10% processing fee that will be deducted from your refund.
Special offer from Pure Apparel:
20% off all Pure Apparel retail products for all yoga event registrants on dates of the workshop.
Healthy-licious juice cleanse offer from nood food:
$200 discount on nood food 3-Day juice cleanse for all yoga event registrants on workshop dates. Ask nood food staff at your workshop location for details.
10% off all nood food items for all yoga event registrants on dates of the workshop.
To register, please contact Pacific Place studio or see reception.
Location:
Pacific Place
L1 Pacific Place
88 Queensway
Admiralty, Hong Kong
T: +852 8108 7668