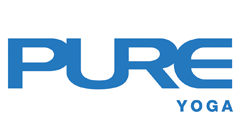 Workshops
Anchor Your Asana with Lucy Kellett
About the Workshop
Find refinement to your physical practice in this 4-hr workshop, where we shall explore the balance between activity / passivity, stability & letting go. We were born into this world through a vessel of resistance, surging us into a stream of flow. We often need a little resistance as a launch pad to reach the next step.
In this playground of discovery, we shall weave through different Asanas & levels, from basics towards more advanced - balancing a fluid dynamism between anchoring & surrender. As with the mechanics of the body - one part stabilises to allow another to move with optimal harmonious functionality. Learn how to craft an effortless practice of ease, grace & intricacy.
Schedule & Description

12:00pm-12:30pm: Wake UP Warm UP
12:30pm – 2:00pm: Enquiry and explanation
2:00pm-2:30pm: Break
2:30pm – 3:00pm: Q & A overview
3:00pm-4:30pm: Integration of what has been explored with a Vinyasa Practice
Tuition

FULL WORKSHOP:
Anchor Your Asana
8 December: 12:00pm-2:00pm & 2:30pm-4:30pm
Total 4.0 hours
All Levels
Super Early-Bird Discount! HK$880 (ends 27 October!)
(Pure Cardholders) Early-bird 20% discount: HK$960 (ends 10 November)
(Non-Pure Cardholders) Early-bird 10% discount: HK$1,080 (ends 10 November)
Regular Price: HK$1,200
FAQ
What are the requirements for registration to this programme?
A solid knowledge of Asanas & Level 1 Vinyasa experience, with interest or experience in Level 2 Vinyasa/Hatha
Suitable for what type of student?
Regular practitioners who enjoy a dynamic Vinyasa practice - there will be the option of binding Asanas
About the teacher
Photos and videos may be taken, solely for Pure marketing purposes.
Early-Bird 20% Discount:
Early-Bird Discount ends 10 November 2019. Please see above for listed prices.
Refunds/Cancellation:
No refund or credit will be given for cancellation starting 10 November 2019
All refunds are subject to a 10% processing fee that will be deducted from your refund.
Special offer from Pure Apparel:
20% off all Pure Apparel retail products for all yoga event registrants on dates of the workshop.
Healthy-licious juice cleanse offer from nood food:
$200 discount on nood food 3-Day juice cleanse for all yoga event registrants on workshop dates. Ask nood food staff at your workshop location for details.
10% off all nood food items for all yoga event registrants on dates of the workshop.
To register, please contact Pacific Place studio or see reception.
Location:
Pacific Place
L1 Pacific Place
88 Queensway
Admiralty, Hong Kong
T: +852 8108 7668