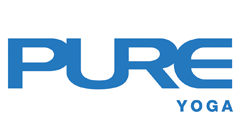 Workshops
Kino MacGregor 4-Day Ashtanga Yoga Immersion
About Kino MacGregor
Kino MacGregor is an international yoga teacher, author of three books, producer of six Ashtanga Yoga DVDs, writer, vlogger, world traveller, co-founder of Miami Life Center, and founder of Miami Yoga Magazine.
(www.miamilifecenter.com) (www.miamiyogamagazine.com)
Kino's dharma is to help people experience the limitless potential of the human spirit through the inner tradition of yoga. She is is one of the few people in the world of yoga to embrace both the traditional teaching of India's historic past and the popular contemporary social media channels. You can find her teaching all over the world, on Kino Yoga Instagram (www.instagram.com/kinoyoga) with over 1,000,000 followers, and on Kino Yoga YouTube channel with over 35 million views(www.youtube.com/kinoyoga). With more than 15 years of experience in Ashtanga Yoga, she is one of a select group of people to receive the certification to teach Ashtanga Yoga by its founder Sri K. Pattabhi Jois in Mysore, India and practise through the Fourth Series of Ashtanga Yoga. More about Kino on her
Schedule
Day 1: 13 February (Thursday)

10:00am-12:00pm: Mysore-Style Practice
1:00pm-3:30pm: Mindful Movement
Learn a new paradigm for your practice, where less effort equals more results. Drop into the inner body and discover healing, quietness and wisdom. Start off with a meditation and end with a deep flow practice based on the Ashtanga Yoga method. This class is the antidote to the goal-oriented mindset. Understand what it means to practise with non-attachment and be in a fully surrendered state. Leave with an impartation of the most subtle teachings of yoga.
Day 2: 14 February (Friday)
10:00am-12:00pm: Mysore-Style Practice
1:00pm-3:30pm: Body Intelligence
Learn to move from a place of deep inner connection. Change the operating system of your mind and unlock your body's innate potential for movement, freedom and awakening. More than just a workshop, you will leave with tools that will shift your paradigm on movement and embodiment. For yogis of all levels and spiritual seekers interested in exploring the spiritual seed of mind-body unity. Advanced practitioners will find the keys to fine-tune their craft and newbies will find a path of ease and flow. Get ready to stretch your mind - and body!
Day 3: 15 February (Saturday)
10:00am-12:00pm: Ashtanga Yoga Primary Series
1:00pm-3:30pm: True Strength
The powerful strength-based asanas and transitions of the yoga practice are often intimidating and difficult to practice. Join this session to tap into your natural strength as Kino shares the techniques and tips that she uses to develop and build strength. You will leave this session with a methodological approach to strength that will transform your practice. True strength is rooted in the spiritual lessons of the practice and moves far beyond brute force. Explore everything from lift-ups to inversions to arm balances from a radically new perspective and leave with real tools to apply in your practice and in your life. Appropriate for all levels.
Day 4: 16 February (Sunday)
10:00am-12:00pm: Ashtanga Yoga Primary Series
1:00pm-3:00pm: Fearless Backbends
If you enjoy a challenge but think you are too stiff to ever bend your back, then this is the perfect class for you. By understanding how to work your body in a safe way, you will learn what it takes to really bend over backwards with no fear. The secrets of deep backbends are available to you through the integration of sound anatomical principles, healthy alignment techniques and intensely fun stretches. The dynamic movement mechanics of bending your spine are the key to limitless flows of energy and in this class you will begin to explore your natural potential for deep backbends with safety, support and enthusiasm.
This is a Yoga Alliance Continuing Education Course
Registered Yoga Alliance Teachers are eligible for 17.5 Continuing Education Hours.
*Certification: Students will be awarded a certificate of participation upon course completion.
Tuition
FULL IMMERSION:
4-Day Ashtanga Yoga Immersion
13-16 February 2020
Total 17.5 hours
Super Early-Bird Discount: HK$4,200 (ends 1 November 2019) – Limited Space!
(Pure Cardholders) Early-bird 20% discount: HK$4,800 (ends 31 December 2019)
(Non-Pure Cardholders) Early-bird 10% discount: HK$5,400 (ends 31 December 2019)
Regular Price: HK$6,000
Photos and video may be taken, solely for Pure marketing purposes.
Early-Bird 20% discount:
Early-Bird discount ends 31 December 2019. Please see above for listed prices.
Refunds/Cancellation:
No refund or credit will be given for cancellation starting 31 December 2019. All refunds are subject to a 10% processing fee that will be deducted from your refund.
Special offer from Pure Apparel:
20% off all Pure Apparel retail products for all yoga event registrants on dates of the workshop.
Healthy-licious juice cleanse offer from nood food:
$200 discount on nood food 3-Day juice cleanse for all yoga event registrants on workshop dates. Ask nood food staff at your workshop location for details.
10% off all nood food items for all yoga event registrants on dates of the workshop.
To register, please contact the studio or see reception.
Scan below QR Code to register: