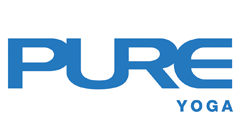 Workshops
Budokon Yoga Asia Weekend with Fabien Roels, Philippa Ho & Lijun Tan
21-23 February Pacific Place – Admiralty
Get a feel for the Budokon (BDK) curriculum that combines the innovative style of Budokon Yoga with BDK Mobility, BDK Animal Locomotion, and BDK Calisthenics. This weekend will inspire you to expand your movement vernacular beyond traditional yoga constructs.
Join us as we break down sections of the BDK Yoga Primary Series. Themed sessions held by each teacher will come together on the final day in a full practice incorporating techniques and transitions learnt over the weekend.
Budokon Yoga is a modern yoga style that unites the ancient tradition of self-enquiry with modern mixed movement. BDK Yoga was codified and popularised by Cameron Shaynein 2001. The style was created as a condition practice for movers of all types seeking the highest level of agility, mobility, stamina, and strength. The foundation of this style is the BDK Yoga Primary Series. This series consists of 7 intelligently assembled sections of slow and controlled movements. The techniques are studied through repetition and precision, the emphasis being on the transitions from posture to posture rather than the holding of postures. The purpose of this class is to gain muscular strength, cardiovascular stamina, and joint mobility.
Friday, 21 February
7:30-9:30pm - Lijun
The Budokon Yoga practice is slow and challenging with an emphasis on strength, fluidity and deliberateness in the transitions between poses. In this
session we will explore its unique techniques including spinal waves, mobility flows, and the martial arts-influenced expression of the asana.
Saturday, 22 February
10:00am-12:00pm - Philippa
Move beyond the parameters of a yoga mat by exploring the playfulness of Budokon Mobility and free-form movement. Learn and understand quadrupedal movement patterns that translate into both the BDK Yoga and BDK Calisthenics approach. With movement led by energetic circles and momentum, begin to piece together chains of fluid transitions. (Long sleeve/rash guard and socks required).
12:00-1:00PM — Lunch break
1:00-3:00pm - Fabien
Calisthenics is a form of exercise where you use the weight of your own body to increase strength, mobility, flexibility, agility, and endurance. The word calisthenics comes from the ancient Greek words "kalos" ("beauty") and "sthenos" ("strength").
Calisthenics places emphasis on strength development, demonstrated by controlled transitions. The BDK Calisthenics style combines classical body weight training with animal locomotion for mobility, martial arts for stamina, and yoga for flexibility.
Sunday, 23 February
10:00am-1:30pm
 A BDK-inspired flow practice incorporating the techniques learnt over the weekend co-led by Lijun, Philippa and Fabien.
FULL WORKSHOP:

Budokon Yoga Asia Weekend with Fabien Roels, Philippa Ho & Lijun Tan
21-23 February
Total 9.5 hours
Intermediate Level
(Pure Cardholders) Early-bird 20% discount: HK$2,660 (ends11 January)
(Non-Pure Cardholders) Early-bird 10% discount: HK$2,992 (ends 11 January)
Regular Price: HK$3,325
Single Session Only:
Session 1 or 2 or 3
(Session 4 requires full workshop participation)
(Pure Cardholders) Early-bird 20% discount: HK$831 (ends 11 January)
(Non-Pure Cardholders) Early-bird 10% discount: HK$935 (ends 11 January)
Regular Price: HK1,039
Photos and videos may be taken, solely for Pure marketing purposes.
Early-Bird 20% Discount:
Early-Bird Discount ends 11 January 2020. Please see above for listed prices.
Refunds/Cancellation:
No refund or credit will be given for cancellation starting 11 January 2020.

All refunds are subject to a 10% processing fee that will be deducted from your refund.
Special offer from Pure Apparel:
20% off all Pure Apparel retail products for all yoga event registrants on dates of the workshop.
Healthy-licious juice cleanse offer from nood food:
$200 discount on nood food 3-Day juice cleanse for all yoga event registrants on workshop dates. Ask nood food staff at your workshop location for details.

10% off all nood food items for all yoga event registrants on dates of the workshop.
Toregister, please contact any Pure Yoga studios or see reception