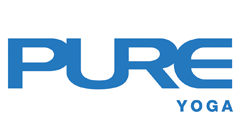 Teacher Training
The Empowered Yogi: Advanced Teacher Training with Marysia Do
21 February - 28 June 2020
Find a clearer and more sophisticated expression of your unique voice as a yoga teacher in this advanced yoga teacher training. From the bottom of her soul, Marysia believes that each yogi who is drawn to teaching has something special and unique to offer their students and she will fight for you to gain greater access to your distinctive wisdom and gifts. She is also firm in her belief that learning can be a celebratory experience, so get ready for a great time!
In three modules of 100 hours each, you will develop your professional practices, which, in turn will increase your confidence and intuition. In addition to acquiring greater awareness about anatomy, philosophy and branding, you will also gain many subtle yet significant skills that make you a teacher that people wish to learn from. Upon completion, you will be more perceptive, present and creative. We can't wait to meet you and share this journey with you!
Module 1 - Alignment, Anatomy and Assisting (100 Hours)
In this module both traditional and innovative alignment will be studied. The alignment of a pose is relative to the student's body and the purpose of the pose. For example: Chair pose will be instructed differently in a class that peaks with a back bend vs an arm balance. You will also learn how body shape, size and structure impact alignment and how to offer individualized methods to help each student understand their unique alignment. Additionally, to take your teaching to the next level you will learn how to unify the class while respecting each student's experience of their own body.

Major learning points:
• Gain knowledge about the major bones and joints in the body and how a person's shape can impact alignment
• Study various assists that stabilise, stretch and strengthen
• Learn why we change alignment notes in a pose based on the intention of the posture
• Develop the ability to quickly assess the vibe of a class while maintaining awareness of each unique body in the room
• Safe and empowering assisting
• Give adjustments that foster trust

Module 2 - Advanced Class Planning (100 hours)
Sequencing and theming can hugely enhance your student's physical and mental capabilities. In this module we will study different methodologies of class construction and discover which methodologies best align with your innate teacher's wisdom. You will learn pragmatic methods for structuring classes that are both inclusive and interesting for students of various levels. We will also guide you on how to plan longer classes, such as workshops, continuing education classes, and weekend trainings.

Major learning points:
• Explore many learning styles of students and understand how to shift the class to appropriately meet them
• Tools to adjust for when your class isn't going as expected
• How to create achievable learning objectives for theory-based lectures and understand ways to embed the learning for your students
• Gain more tools to create a collective experience in the classroom.
• Learn how to structure classes or courses that are accessible for beginners and guide them on how to complete regular power flow classes
• Discover ways to plan peak pose sequenced classes for advanced yogis
• Self-discovery work around the type of teacher you are and how to create classes that support your teaching style
• Create powerful themes and understand ways to seamlessly interweave them throughout your classes
• Learn how to sequence yin classes and hold space to support your students' energetic and physical wellbeing.

Module 3 - Classroom Presence, The Business of Yoga, and Yoga Philosophy (100 Hours)
A goal of this module is to help yoga teachers, people doing great work in the world, become better business people. Strictly though self study, passion and cultivating healthy business relationships, Marysia was able to build her brand and is able to touch more and more lives everyday. Through in depth study of both your passions and yoga philosophy we will help you create your dream career, whatever that may look like. Everyone's dharma is unique. This course is also about learning to better support each other in becoming real powerhouses, where everything we do and say is saturated with significance! Together we will explore the yoga philosophy of flow, mythology, pragmatism and presence.

Major learning points:
• Learn how to create a following rooted in authenticity
• Gain clarity on your style and ethos as a yoga teacher
• Study brand development
• Practice self-reliance and respectfulness
• Investigate the voice and breath
• Study human nature, independent mindedness, and learn about egoism that is frequently embedded in the security of obedience and yoga culture

• Explore inspirational and motivational coaching • Study the Tantrik Goddesses Lakshmi, Kali, and Sawarswati
• Explore the Spanda Karikas, the Tantrik texts of flow state
• Develop a clear understanding of 'classroom presence' and 'holding space'
• Learn ways to create a strong online presence
Module 1: 21 February – 1 March 2020
Module 2: 17-26 April 2020
Module 3: 19-28 June 2020
*Total 100 hours per module

Weekdays schedule:
Daily: 7:30am – 7:00pm
| | |
| --- | --- |
| 7:30am-9:30am | Asana, Movement Practice |
| 9:30-11:00am | Journalling, Meditation, Discussion |
| 11:00am-1:00pm | Workshop 1 (Interactive Lecture) |
| 1:00-2:00pm | Lunch |
| 2:00pm-4:00pm | Workshop 2 (Interactive Lecture) |
| 4:00pm-5:30pm | Discussion, Movement / Written Assignment |
| 5:30pm-7:00pm | Teaching Practicum |


Weekend schedule:
Daily: 8:00am – 5:30pm
| | |
| --- | --- |
| 8:00am-10:00am | Asana, Movement Practice |
| 10:00am-11:00am | Journalling, Meditation, Discussion |
| 11:00am-1:00pm | Workshop 1 (Interactive Lecture) |
| 1:00pm-2:00pm | Lunch |
| 2:00pm-4:00pm | Workshop 2 (Interactive Lecture) |
| 4:00pm-5:30pm | Discussion, Movement, Written Assignment / Teaching Practicum |
Students enrolling for this advanced teacher training should have clocked at least 1 year of teaching and already have a 200-Hour Yoga Teacher Training certificate.
If you do not possess the above, you may write in for Pure to review your enrolment application.
Marysia Do has cultivated a global reputation as the meticulous, encyclopaedic teacher of teachers. After studying yoga and receiving her masters in Traditional Chinese Medicine in Los Angeles, she moved to Singapore where she spent years teaching and studying in Asia, Australia and in the Middle East. Her style is unconventional, safe and effective in its power to magnify your capabilities both inside and outside the yoga classroom.

Marysia's approach is famously pragmatic in its integration of both innovative and traditional postures. As beautiful as tradition is, in order to be truly present we must learn to let go. There is no "right and wrong" in the pursuit of wisdom. Marysia believes that everyone driven to teach yoga has something that is special and distinctive to offer. Her Teacher Trainings are perfect for teachers looking to find a clearer and more sophisticated expression of their own unique voice!


Christina Gagnier, Marysia's business partner, former student and advisor will also help with the facilitation. She is a profound asset to the training! She has studied with yogis from various lineages, such as Anusara, Embodied Flow, and with Marysia Do. She has taught workshops and lead teacher trainings all over the world. Christina believes that the body holds the opportunity for awakening. Through yoga and movement, she hopes to give people the tools to choose how they wish to shape their lives! She is also currently completing an Embodied Flow Somatic Movement Therapy through ISMETA.
Full 300-hour Advanced Teacher Training


Early-Bird Price (20% Discount):


Register NOW until 31 December 2019

Regular Price:


Register from 1 January 2020

HK$45,000
HK$56,250


Drop-in Module 1, 2, or 3


Early-Bird Price (20% Discount):


Register NOW until 31 December 2019

Regular Price:


Register from 1 January 2020

HK$18,860
HK$23,575
Photos and videos may be taken, solely for Pure marketing purposes.

Application
Please complete an online application form or email us to apply. You will be notified by email within 3-5 days of its approval along with a Welcome Letter outlining payment procedures and further details. If your application is approved, an initial non-refundable deposit of $5,000 must be paid within a week. Application is NOT required for Morning Intensives. Please register at studio reception upon approval of application.

Early-Bird Discount
Early-Bird Price: Application sent in on or before 31 October 2019.
Regular Price: Application sent in starting from 1 January 2020.

Refunds/Cancellation
• No refund or credit will be given for cancellation starting 1 January 2020.
• All refunds are subject to a 10% processing fee that will be deducted from your refund.

Minimum Students
This programme requires a minimum of 20 students
Maximum Students
We accept a maximum of 40 students

Healthy-licious juice cleanse offer from nood food
• $200 discount on nood food 3-Day juice cleanse for all yoga event registrants on training dates. Ask nood food staff at your training location for details.
• 10% off all nood food items for all yoga event registrants on dates of the training.

Special offer from Pure Apparel:
• 20% off all Pure Apparel retail products for all teacher training registrants.

Enquiries:
For enquiries, please email teachertraining@pure-yoga.com

Pure Yoga Peninsula Office Tower
14/f The Peninsula Office Tower
18 Middle Road
Tsim Sha Tsui
T 8129 8800

*If there is any discrepancy between the printed and web versions, the web version shall prevail.

Waiver of Liability
Your Physical Conditions and Safety

1. You understand that it is your responsibility to consult a physician regarding your ability to participate in the physical activities involved in the Training Course and that participating in the physical activities undertaken on the Training Course imposes physical demands upon you, and in particular you understand that the intensive nature of the yoga instruction provided on the Training Course, particularly in respect of hot yoga, will impose extra physical demands on you over and above those which you would experience, in a less intensive yoga practice session, or at cooler temperatures, and in lower humidity when engaging in any or comparable exercise.

2. You shall not participate in any of the physical activities on the Training Course whilst suffering from any infections or contagious illnesses, diseases or other ailments including but not limited to open cuts, abrasions, open sores or minor infections, where there is any risk that such use or participation in such conditions may be detrimental to the health, safety, comfort or physical conditions of other participants in the Training Course; you will bring any such matters to the attention of staff of Pure if in any doubt.

3. If you are pregnant, under medication and/or suffering from or having suffered from any medical disability you are strongly advised to seek the advice of a qualified medical practitioner before commencing any of the physical activities available on the Training Course.

4. No person who is under the influence of drugs or of alcohol is permitted on the Training Course.

5. You acknowledge and voluntarily assume (i) your responsibility to assess your level of fitness and general health (including where appropriate consulting your physician or doctor) and (ii) the risks of serious injury that are associated with physical activity of any kind including any variety of yoga, meditation and breath work practice and participation in yoga related activities or activities related to the Training Course (collectively the "Activities") including those off studio or Pure Facilities premises. You confirm that you shall retain all control and direction over your Activities at all times. You voluntarily assume full liability and accept the risk of harm, including physical injury and discomfort as a result of your participation in the various Activities in the Training Course.

Limitation of Liability
1. You hereby acknowledge that you are aware that in participating in the physical activities available on the Training Course, and in using the facilities there are risks or possibility of injury.

2. To the fullest extent permitted by applicable law, Pure, its related corporations and their respective servants, agents, employees and officers (collectively referred to in this Clause 2 as the "Pure Entities") shall not be liable for any loss or damage to property or in respect of any bodily injuries, illness or death of you, howsoever caused, aggravated or incurred arising out of or in any way connected with your participation in the Training Course and other services.

3. You hereby acknowledge that you understand and voluntarily accept the risks of injury involved in your participation in the Training Course. To the fullest extent permitted by applicable laws, you hereby agree the Pure Entities shall not be liable in contract, tort (including without limitation negligence), pre-contract or other representations or otherwise out of or in connection with your participation in the Training Course, for any claims, demands, damages, economic loss (including without limitation, loss of revenues, profits, contracts, business or anticipated savings), loss of good will or reputation, or special or indirect consequential losses in any case. You further agree not to hold the Pure Entities liable for any wilful act or omission, default, fraud or negligence of any other person or guest or third party within Pure operated facilities.

4. You hereby agree to defend, fully indemnify on demand and hold harmless the Pure Entities from and against all liabilities, claims, expenses, damages and losses including legal fees (on an indemnity basis) which the Pure Entities may suffer arising from any breach of these terms and conditions by you, or in connection with any act, omission, default, negligence or conduct of you in connection with any other liabilities arising out of you or any services under this Agreement. This obligation to indemnify Pure shall survive the termination of the Agreement.