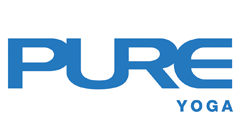 Teacher Training
Yin Yoga, Practical Anatomy & the Meridians with William Wong
A 20-Hour Yoga Alliance Accredited Continuing Education Training
To register, kindly click on the "Register Now' button below, or email to events@pure-yoga.com
Yin Yoga is a style of practice that is witnessing a surge in popularity, as more practitioners witness first-hand and experience its therapeutic benefits. This programme's focus is on imparting knowledge and equipping yoga practitioners with the skill-sets required to delve deeper into this style, and to possess the relevant hands-on know-how to lead proper and effective Yin classes.

Open to teachers and yoga practitioners who seek to improve their personal practice and obtain a deeper understanding in the science of yoga.

Programme Highlights:
Breaking it down – uncover the history, teaching methodology, and benefits of Yin Yoga

Knowledge is power – detailed study of skeletal & muscular anatomy and the Meridian system, review each pose category for holistic practice, and analyse sequencing variety of yin classes

Get the most out of your practice – learn how to avoid common mistakes, reduce the risk of injury, and maximise the effectiveness of the practice

Timing is everything – explore special sequencing for 60-, 75-, 90-min classes

Inspire confidence – an A-Z approach to instruction, using your voice and body language to generate a powerful class experience

Helping others – learn adjustments and assists suitable for Yin practice, along with tools for special-needs students

Programme Objective
Provide students with in-depth practical understanding of human anatomy and meridians

Impart students with knowledge to master or progress in yin yoga poses, how to perform them, and their associated benefits

Develop confidence to impart Yin Yoga concepts properly and safely to promote physical and mental health
This programme meets the requirements for Yoga Alliance 20-hour Continuing Education Training (CET). A Certificate will be awarded upon completion of the course.
27 to 29 March 2020 (Friday to Sunday)
27 March (7:00pm to 9:00pm)
28 & 29 March (8:30am to 6:30pm)
*Inclusive of lunch break
Tuition
Full Programme
Super-early Bird Offer!:$450 (Only for the first 10 registrants)
(Pure Cardholders) Early-bird 20% discount: S$484 (ends 7 Mar 2020)
(Non-Pure Cardholders) Early-bird 10% discount: S$545 (ends 7 Mar 2020)
Regular Price: S$605
Terms & Conditions
Photos and video may be taken, solely for Pure marketing purposes.
Tax:
Please note prices include 7% GST
Early-bird 20% Discount:
Early-bird Discount ends

7 March 2020

. Please see above for listed prices.
Refunds/Cancellation:
Payment must be made 48 hours after registration, otherwise Pure Yoga reserves the right to release your mat to the next registrant waiting-in-line.

No refund or credit will be given for cancellation starting

7 March 2020

.

All refunds are subject to a 10% processing fee that will be deducted from your refund.

Pure Yoga reserves the right to cancel the training as it sees fit, without any compensation made to the registrant other than refund of payment.
Special offer from Pure Apparel and nood:
20% off all Pure Apparel retail products for all yoga event registrants on dates of the workshop.

15% off all nood food items for all yoga event registrants on dates of the workshop.

20% off all smoothies and juices for all yoga event registrants on dates of the workshop.

$3.50 for any coffee or tea for all yoga event registrants on dates of the workshop.