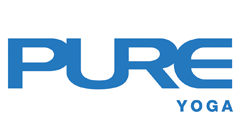 Teacher Training
Aerial Yoga Instructor Training Programme with TT Ho (50-Hour)
To register, kindly click on the "Register Now' button below, or email to events@pure-yoga.com
Introduction
This is a Yoga Alliance Accredited Aerial Yoga Teacher Training Programme.
Aerial Yoga helps practitioners to increase flexibility, develop strength, and experience deep, full breathing. Working with gravity, students realign and relax the body, enhance awareness, and uplift the spirit. Discovering how to work with the hammock as a teaching prop allows students to explore, refine and advance the asana practice. The hammock makes traditional asanas easier; simultaneously, the practice becomes deeper and more achievable as the weight of the body is either partially or fully supported by the fabric (hammock). Students can challenge themselves whilst also restoring, repairing and relaxing.
You will understand the benefits of working with the hammock – how it facilitates proper body alignment and physical release in different body parts. You will also learn how to create a fluid aerial yoga class and how to safely teach aerial yoga to others.
Completion of this course guarantees a certificate. You should feel confident in integrating the hammock into your teaching style and self-practice.
Syllabus
History and Development of Aerial Yoga
Skeletal system, muscular system, and bio-mechanical intelligence of the body

The spine and common conditions and injuries
Benefits

Health considerations

Practice etiquette

In-depth study of asanas: incorporating the use of aerial hammock into the understanding of yoga practice

Understanding of safety measures – positioning for asanas, and guidance in and out of postures
Chakra system and aerial yoga

Leading a class

Dialogue for effective teaching

Art of demonstrations

Art and science of sequencing varying levels

Practicum
Students are expected to practise aerial yoga and undertake mat practices consistently in order to appreciate the benefits and differences. Limited to 14 students.
Schedule
17 - 19, 25 & 26 April 2020
8:45am - Group discussion
*Sunday session ends at 4:00pm (Actual Daily Schedule may be subject to change)
Faculty
A Chartered Accountant by training, TT Ho was introduced to Yoga when Pure Yoga first opened in 2002, initially focusing on hot yoga. Over the years, he has practised and trained in various styles – from hatha, power vinyasa and ashtanga to yin yang, acro yoga and aerial yoga – under different masters. TT's practice has evolved from a physical practice to a holistic approach.

Inspired by his teachers Patrick Creelman and Wendy Wyvill amongst many others, TT undertook his first teacher training in the US with Baron Baptiste in 2009. The training was transformational and stressed authenticity. He then furthered his studies with Master Yogananth Andiappan, deepening his knowledge and practice in the yoga tradition. After acquiring 500 hours' training with Master Yogananth, he was motivated to pursue a Master of Science degree in yoga & naturopathy. TT continues his lifelong journey in yoga, recently building his expertise in aerial yoga.

Through teaching yoga, TT hopes to spread its benefits and philosophy to a wider community. As Managing Editor of Asana, he is instrumental in introducing yoga masters to all and connecting with the international yoga community on yoga and related subjects. TT emphasises non-competition and compassion. His classes can be challenging at times, but students will leave feeling refreshed and energised.

QUALIFICATIONS & CERTIFICATIONS
• E-RYT 500, Yoga Alliance
• Yoga Trapeze Teacher Training [Barcelona] 2019
• Chakra Aerial Yoga Levels 1, 2 & 3 Teacher Training [UK], 2015 & 2016
• Swing Yoga Teacher Training [Dubai], 2016
• Aerial Yoga Teacher Training [Indonesia], 2016
• Gravotonics Yoga Swing Training [Indonesia], 2015
• AntiGravity Restorative Yoga [Thailand], 2014
• AntiGravity Fundamentals 1 & 2 [Ireland], 2014
• Traditional Ashtanga Yoga Practice Teacher Training Course with Manju Pattabhi Jois [UK], 2013
• MSc Yoga & Naturopathy, Manonamaniam Soudaranar University – First Class [Hong Kong/India], 2010-12
• David Swenson – 40-Hour Primary Series Training Immersion [Hong Kong], 2011
• Baron Baptiste Levels 1 & 2 Teacher Training Bootcamp [USA], 2009 & 2010
• Advanced Hatha Yoga Teacher Training Levels 1, 2 & 3 [Hong Kong], 2009 & 2010
• 200-hours Yoga Teacher Training Certification Course (in conjunction and accredited by Manonmaniam Sundaranar University, India) [Hong Kong], 2009
• AcroYoga Immersion Training [Hong Kong], 2009
• Patrick Creelman: The Seat of the Teacher [Hong Kong], 2007
Tuition
Super-early Bird Offer!:$1,200 (Only for the first 4 registrants)
Early-bird 20% discount: S$1,280 (ends 29 Feb 2020)
Regular Price: S$1,600

*Prices include examinations, certification, manuals and all other training materials.
Terms & Conditions
Photos and video may be taken, solely for Pure marketing purposes.
Tax:
Please note prices include 7% GST
Early-bird 20% Discount:
Early-bird Discount ends 29 February 2020. Please see above for listed prices.
Refunds/Cancellation:
Payment must be made 48 hours after registration, otherwise Pure Yoga reserves the right to release your mat to the next registrant waiting-in-line.

No refund or credit will be given for cancellation starting

29 February 2020.

All refunds are subject to a 10% processing fee that will be deducted from your refund.

Pure Yoga reserves the right to cancel the training as it sees fit, without any compensation made to the registrant other than refund of payment.
Special offer from Pure Apparel and nood:
20% off all Pure Apparel retail products for all yoga event registrants on dates of the workshop.

15% off all nood food items for all yoga event registrants on dates of the workshop.

20% off all smoothies and juices for all yoga event registrants on dates of the workshop.

$3.50 for any coffee or tea for all yoga event registrants on dates of the workshop.