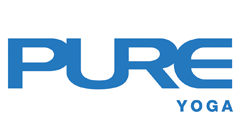 Workshops
Guided Meditation with Himalayan Singing bowls with Noy Petchwikai
We live in the fast lane of an ever-changing world, running in place while trying to catch up with ever-changing technology. Every day we face enormous challenges juggling finances, family, career, and relationships, which is exhausting because it feels like we're running on empty. Keeping up with the hectic pace produces high anxiety and stress, the killjoys of life. And we become wired, disconnected, sometimes numb and out of control while our self-esteem plummets to new lows. We need to reconnect with ourselves more and more in the hectic world so that we do not lose control. Enter the therapeutic benefits of meditation.

With guided meditation, you don't need to know how to meditate. You only need to listen, and you'll move effortlessly into the renewing waters of your subconscious mind.
Himalayan Singing Bowls have been used for centuries for healing and meditation purposes. They create a range of sounds to restore the normal vibratory frequencies of diseased and imbalanced parts of the body, mind and soul. The sounds generated by Himalayan Singing Bowls are a type of energy medicine that promote healing from stress disorders, pain, depression, and most forms of disease. Combining both these methods will help you to find calm, relaxation and reconnection within yourself.
Friday, 19 June
7:00pm – 8:30pm
FULL WORKSHOP:
Guided Meditation with Himalayan Singing Bowls
19 June
Total 1.5 Hour
All Levels
(Pure Cardholders) Early-bird 20% discount: HK$450 (ends 7 June)
(Non-Pure Cardholders) Early-bird 10% discount: HK$506 (ends 7 June)
Regular Price: HK$562
Photos and videos may be taken, solely for Pure marketing purposes. 
Early-Bird 20% Discount:       
Early-Bird Discount ends

7 June 

2020. Please see above for listed prices.
Refunds/Cancellation:    
No refund or credit will be given for cancellation starting

7 June 

2020
. All refunds are subject to a 10% processing fee that will be deducted from your refund.
Special offer from Pure Apparel:
20% off all Pure Apparel retail products for all yoga event registrants on dates of the workshop.
Healthy-licious juice cleanse offer from nood food:
$200 discount on nood food 3-Day juice cleanse for all yoga event registrants on workshop dates. Ask nood food staff at your workshop location for details.
10% off all nood food items for all yoga event registrants on dates of the workshop. 
To register, please contact the Soundwill Plaza studio or see reception.