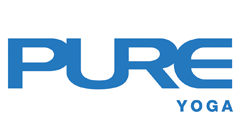 Workshops
3-day Yoga Adjustments Training: Attitude, Alignment, Action with Jonas Westring
14-16 August 2020 Peninsula Office Tower – Tsim Sha Tsui
Yoga hands-on adjustments are an important part of many styles of modern yoga. When performed with adequate knowledge, skilfulness and sensitivity, adjustments can greatly enhance the student's experience of their physical and energetic bodies and leave an imprint that effectively points them towards a full experience of themselves. On the contrary, poorly performed adjustments can create injury and leave a negative traumatic imprint. Unfortunately, this has become all too common in modern yoga settings around the world.
The main inspiration for the method used here comes from the 3 A's of Anusara Yoga: Attitude, Alignment & Action. Also drawing information from Universal Alignment Principles, Physiotherapy and Therapeutic Bodywork - we will investigate the body through the lens of anatomical structure, function and movement from where safe and effective hands-on adjustments arise.
Each systematic session includes a shorter asana warm-up session where the specific poses that will be adjusted later are first experienced through personal practice. Then comes adjustment demonstrations with clear details of each asana adjustment, followed by partner-exchange.
Your guidance in this course comes from a mature and highly experienced teacher who bases his teachings on close to 40 years of personal mind-body practice and 25 years of teaching.
Participants should not expect to be healed from personal problems, injuries and other issues during this course - but will benefit in numerous ways, be empowered and equipped with overall improved body knowledge and a large toolbox of effective therapeutic hands-on techniques in all categories of yoga postures.
The end result of this course is a more confident and skilful approach to hands-on adjustments that are sensitive, safe, therapeutic, injury-free and contribute to enhancing the overall benefits of yoga practice.
14-16 August 2020
9:30am – 12:00pm
2:00pm – 4:30pm
This educational 15-hour course informs and expands yoga teachers' and students' understanding of both the anatomical and energetic body. A systematic approach of intelligent personalised hands-on yoga adjustments - emphasising sensitive touch, safe biomechanics, and respect for every individual's unique circumstance.
FULL WORKSHOP:
14-16 August
Total 15.0 hours
SUPER Early-bird discount: HK$3,480 (Limited offer for the first 10 registrations)
(Pure Cardholders) Early-bird 20% discount: HK$3,750 (ends 13 July)
(Non-Pure Cardholders) Early-bird 10% discount: HK$4,218 (ends 13 July)
Regular Price: HK$4,687
INDIVIDUAL DROP-IN:
14 or 15 or 16 August
5.0 hours each
**Please Register in Studio
(Pure Cardholders) Early-bird 20% discount: HK$1,562 (ends 13 July)
(Non-Pure Cardholders) Early-bird 10% discount: HK$1,757( ends 13 July)
Regular Price: HK$1,952
Jonas Westring, originally Swedish but having spent decades in the USA and Asia, began his yoga journey in 1981 at the Scandinavian Yoga School and hasn't stopped since. A Licensed Physiotherapist, Yoga Therapist, Certified Anusara Yoga Teacher Trainer, E-RYT 500 and founder of Shantaya Yoga & Bodywork School - Jonas brings to his teaching 39 years of experience in a multitude of yoga styles and therapies as well as clinical physiotherapy work. He has been a pioneer in spreading the Thai healing tradition through his Thai Yoga Certification programme since 1998. Jonas enjoys transmitting the essence of yoga, bodywork and therapeutics around the world with insight, clarity and joy.
Photos and videos may be taken, solely for Pure marketing purposes.
Early-Bird 20% Discount:       
Early-Bird Discount ends 13 July 2020. Please see above for listed prices.
Refunds/Cancellation:   
No refund or credit will be given for cancellation starting 14 July 2020.
All refunds are subject to a 10% processing fee that will be deducted from your refund.
Special offer from Pure Apparel:
20% off all Pure Apparel regular-priced products including accessories for all yoga event registrants on dates of the workshop.
Healthy-licious juice cleanse offer from nood food:
$200 discount on nood food 3-Day juice cleanse for all yoga event registrants on workshop
dates. Ask nood food staff at your workshop location for details.
10% off all nood food items for all yoga event registrants on dates of the workshop.
To register, please contact Peninsula Office Tower studio or see reception.