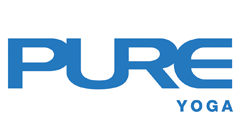 Workshops
Introduction to The Art & Science of Breathwork Online Training with Dan Brulé
4-6 December Online via Zoom
PURE Yoga Welcomes Dan Brulé: World-Renowned Breathwork Expert + coach of Tony Robbins, Navy Seals, Olympic Athletes and more
Dan Brulé is a world-renowned expert and authority in the field of Breathwork for over 45 years. Since 1970, he has personally trained more than 150,000 people in 65 countries to use conscious breathing for personal growth, self-healing, peak performance and spiritual development.
Some of Dan's students include Tony Robbins, Navy SEALs, Olympic athletes, leading medical doctors, psychotherapists, corporate executives, peak performers, school teachers, first responders, and martial artists.
Dan is the author of the bestselling book JUST BREATHE: Mastering Breathwork for Success in Life, Love, Business and Beyond.
Each of Dan's workshops is a unique, engaging and unrepeatable event.

4 December (Friday)
9:00am-12:00pm
Waking up! Breathwork as meditation and mindfulness and concentration training
Overcoming negative emotions and limiting beliefs
Breathwork for energy management, stress and coping
5 December (Saturday)
9:00am-12:00pm
Letting Go! The Art of Relaxation
Breathwork for improving performance in sports, business, arts, and life
Awakening the body's natural healing abilities and inherent creative energies
6 December (Sunday)
9:00am-12:00pm
Taking Charge! Awakening Heart Intelligence
The healing power of human connection
Spiritual Breathing Exercises, Techniques and Meditations
Introduction to The Art & Science of Breathwork Online Training
4-6 December (Fri-Sun)
Total of 9.0 hours
Full Online Workshop
PURE Cardholder: HK$1,950
Non-PURE Cardholder: HK$2,295
Photos and video may be taken, solely for PURE marketing purposes.
Refunds/Cancellation:    
No refund or credit will be issued for cancellations starting from 15 November 2020.
All refunds are subject to a 10% processing fee that will be deducted from your refund.
Contact & Enquiries
Healthy-licious juice cleanse offer from nood food
$200 discount on nood food 3-Day juice cleanse for all yoga event registrants on workshop date. Ask nood food staff at your event location for details.
Special offer from PURE Apparel:
 20% off all PURE Apparel retail products for all yoga event registrants.
*If there is any discrepancy between the printed and web versions, the web version shall prevail.