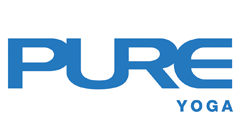 Workshops
Breathwork Mastery with Dan Brulé
3-7 December Starstreet Precinct
PURE Yoga Welcomes Dan Brulé: World-Renowned Breathwork Expert + coach of Tony Robbins, Navy Seals, Olympic Athletes and more
Dan Brulé is a world-renowned expert and authority in the field of Breathwork for over 45 years. Since 1970, he has personally trained more than 150,000 people in 65 countries to use conscious breathing for personal growth, self-healing, peak performance and spiritual development.
Some of Dan's students include Tony Robbins, Navy SEALs, Olympic athletes, leading medical doctors, psychotherapists, corporate executives, peak performers, school teachers, first responders, and martial artists.
Dan is the author of the bestselling book JUST BREATHE: Mastering Breathwork for Success in Life, Love, Business and Beyond.
Breathing in a world of uncertainty
Have you upgraded your internal software to navigate a world of VUCA (Volatility, Uncertainty, Complexity and Ambiguity)? This 3.5-day Breath Mastery course will guide you to a place of peace and calm within yourself and teach you how to stay there. You will learn techniques to help you adapt to our changing world by taking charge of your breathing and using it more skilfully.
Peeling the layers
If you are feeling stuck in your own thoughts, frustrated by your feelings and are seeking freedom from old habits that are holding you back, this session is for you. Breath is a potent medicine that works on a deep level and helps us to release old hurts that are held at a cellular level. You will learn how to use your own breath to dissolve the old layers and patterns that are obstacles on your path of growth.
Limitless
If you are already on a journey of self-discovery and growth and would like to take it to another level, this workshop is for you. This deep-dive session will expand your mind and heart and spark the neural pathways of limitless potential, flow and creativity.
Each of Dan's workshops is a unique, engaging and unrepeatable event.
3 December (Thursday)
3-hour Intro Seminar: A Masterclass in Breathwork
7:00pm – 10:00pm
Open for Drop-In to All
Breath as a tool for health, growth, and positive change
4 December (Friday)
Breathwork for Energy and Stress Management
2:00pm – 5:00pm
5:30pm – 8:30pm
Manage stress and prevent burnout
Overcome negative emotions
Let go of life-limiting thoughts
The art of relaxation
5 December (Saturday)
Breathwork for Peak Performance
10:00am – 1:00pm
2:00pm – 5:00pm
Release habits and patterns that keep you from expressing your full potential
Awaken your innate healing abilities and creative energy
Breathwork as meditation: mindfulness training
Breath into sense of purpose
Thrive in a world of VUCA (Volatility, Uncertainty, Complexity and Ambiguity)
Awaken your intuition
Boost your creativity
6 December (Sunday)
Spiritual Breathing: Awakening Heart Intelligence
10:00am – 1:00pm
2:00pm – 5:00pm
Generate love, peace and joy
Spiritual purification techniques
The healing power of human connection
Full Intensive
3-6 December (Thursday – Sunday)
Total 21.0 hours
PURE Cardholder Early-bird 20% off: HK$4,960 (ends 31 October)
Non-PURE Cardholder Early-bird 10% off: HK$5,580 (ends 31 October)
Regular Price: HK$6,200
Masterclass Drop-in
3 December (Thursday): Intro Seminar
Total 3.0 hours
Early-bird 20% off: HK$680 (ends 31 October)
Non-PURE Cardholder Early-bird 10% off: HK$765 (ends 31 October)
Regular Price: HK$850
Special opportunity to be coached by Dan!
Private Consultation
7 December (Monday)
One-on-One Private: HK$2,400
**PLEASE REGISTER IN STUDIO
Photos and video may be taken, solely for PURE marketing purposes.
Early-Bird Discount:       
·          Early-Bird Discount ends 31 Octover 2020.
Refunds/Cancellation:    
·          No refund or credit will be issued for cancellations starting from 1 November 2020.
·          All refunds are subject to a 10% processing fee that will be deducted from your refund.
Minimum Students
This programme requires a minimum of 15 students.
Contact & Enquiries
·  For enquiries, please email events@pure-yoga.com
Healthy-licious juice cleanse offer from nood food
·         $200 discount on nood food 3-Day juice cleanse for all yoga event registrants on workshop date. Ask nood food staff at your event location for details.
Special offer from PURE Apparel:
·   20% off all PURE Apparel retail products for all yoga event registrants.