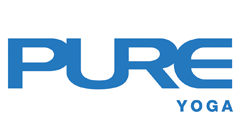 Teacher Training
100-hour Yin Yoga Teacher Training: Chinese Medicine & Functional Anatomy with Nicky Hadjithoma Yoga Alliance Accredited CET Programme
24 October – 29 November (Weekends Only)
This 100-hour Yin Yoga Teacher Training is a comprehensive study programme, designed for teachers and practitioners interested in understanding the anatomic and energetic theories of yin yoga. This training will unpack the theoretical aspects of the practice, whilst also covering the practical aspects of how to teach. To support the theoretical lectures and discussions, daily teaching labs will provide the opportunity to incorporate principles of functional anatomy and Chinese meridian theory into the different ways to sequence a class. Graduates of this yin yoga teacher training will not only understand the various theories behind this beautiful practice but will also leave with the necessary skills to teach a thoughtful and competent yin yoga class.
The training will be split into three parts:
• Theory and Practice of Yin Yoga
• Functional Anatomy
• Chinese Medicine Theory (Meridians in Yin Yoga)
This training is designed to give a comprehensive foundation in all theoretical and energetic aspects of yin yoga. Upon completion, you will have gained the most essential skills necessary to confidently teach Yin Yoga to all levels.

Theory and Practice of Yin Yoga

• Learning Model: Shravana, Manana, Nididhyasa
• History of Yin Yoga
• Yin and Yang Theory
• Basic Yin Poses
• Aesthetic vs Functional Yoga Practice
• Sutra for Functional Alignment
• Yin Yoga Anatomy Practices
• Yin Yoga Meridian Practices
• Prop Usage in Yin Yoga
• Modifications and Safety in Yin Yoga
• Teaching and Sequencing Methodology

Anatomy of Yoga & Fascia Study

• 14 Skeletal Segments & Movements
• 10 Muscle Groups: Target Areas
• 7 Groups of Archetypal Yin Yoga Poses
• Anatomy and Movement of The Hip
• Skeletal Variations (Hip)
• Range of Motion Tests (Hip)
• Three Layers of a Joint
• Tension and Compression Theory
• Three Types of Muscular Contraction
• Theory of Exercise
• What Is Pain?
• 4 Myofascial Compartments of The Thigh
• 6 Myofascial Compartments of The Torso
• Analysis of Yin Yoga Poses

Traditional Chinese Medicine (TCM)

• Fundamentals Of TCM
• Yin Yang Philosophy
• Modern Meridian Theory
• Meridians and the Viscerals (Zang Fu)
• Theory of Qi
• Meridian Pathways
• Meridian Tracing, Palpation
• Causes and Symptoms of Qi Disruptions
• Meridians and Organ Health
• Meridians and The Emotions
• Hand and Foot Meridian Points
• The Five Element Theory
• Five Colours and Five Tastes
• Meridian Clock
• Meridian Nidra


Eligibility & Certification

This training is suitable for all levels. No pre-requisite is required.

This training is designed for students and teachers who are interested in learning about Yin Yoga and incorporating its philosophy into their practice and teaching. If you would like to understand more about the history of this practice, delve deeper into the study of yoga anatomy, gain a better understanding of Chinese meridians, or simply wish to deepen your yin practice, this is the training for you.

Students who attend 100% of the training will receive a 100-hr Yin Yoga Teacher Training certificate from PURE Yoga. These training hours can be added towards your Continuing Education with the Yoga Alliance.
12 full days over 6 consecutive weekends:
24 & 25 October
31 October & 1 November
7 & 8 November
14 & 15 November
21 & 22 November
28 & 29 November


8:00am – 12:00pm
1:30pm – 5:00pm
Super Early-bird 20% off offer: HK$13,200 (for the first 5 registrations)- Fulfilled
Early-bird 10% off: HK$14,850 (ends 31 August)
Regular Price: HK$16,550
FULLY BOOKED -WAITING LIST OPEN
*Please email events@pure-yoga.com to join the waiting list. If social distancing restrictions are lifted before the training, more spaces will become available.
*10% discount for the student who registered "30-Hour Yin Yoga Teacher Training - Myofascial Release & MyoYin".
Photos and video may be taken, solely for PURE marketing purposes.
Early-Bird Discount:       
·          Early-Bird Discount ends 31 August 2020.
Refunds/Cancellation:    
·          No refund or credit will be issued for cancellations starting from 1 September 2020.
·          All refunds are subject to a 10% processing fee that will be deducted from your refund.
Minimum Students
This programme requires a minimum of 10 students.
Contact & Enquiries
· For enquiries, please email teachertrainings@pure-yoga.com
Healthy-licious juice cleanse offer from nood food
·         $200 discount on nood food 3-Day juice cleanse for all yoga event registrants on training date. Ask nood food staff at your event location for details.
Special offer from PURE Apparel:
·   20% off all PURE Apparel retail products for all yoga event registrants.
*If there is any discrepancy between the printed and web versions, the web version shall prevail.
Will I be able to teach right after I graduate from this programme?
Yes. All the course materials taught in this course will equip students to teach yin yoga skilfully in private one-to-one and group class settings. If, however, you wish to teach formally at a yoga studio, you will still require a 200-hour teacher training in order to register with the Yoga Alliance and be eligible for studio jobs. This can be undertaken within 3 years of graduating from this 100-hr yin training, at which point these 100 hours will be added to your continuing education hours. Some students will take this programme just to deepen their own personal practice or kick-start a life transformational experience, while others do it to immediately start a teaching career. Others who do not want to proceed into teaching immediately would immerse into further trainings. More than half the students from our graduate programmes begin teaching friends and family, then move into part-time teaching in studios and full-time teaching.
Will I be able to teach at PURE Yoga after graduating from this programme?
PURE Yoga is always open to applications and supports graduates from our programmes. We do have many teachers at PURE Yoga currently that are previous graduates. While we encourage graduates to apply with us, there is never a guarantee of job placement due to availability of openings or space within our studios. However, any graduates that apply with us are kept in our database and are advised if there are openings available.
Will PURE Yoga help with my Yoga Alliance application?
Upon successful graduation of our teacher training programmes, PURE Yoga will send the students a link to where they can apply for the Yoga Alliance certification. Our programmes and our school are Yoga Alliance accredited, meaning that students graduating from our programmes will "automatically" be approved when they apply to Yoga Alliance. From there, students will take their own steps in applying for Yoga Alliance – whether you are applying for 200-hour certification, 500-hour or so forth.
If I miss one day, will I be able to make up for it?
Students undergoing this programme must be fully committed and understand that 100% full attendance is required. They must also be willing to forgo most other personal or professional commitments for the duration of the programme – only with 100% attendance and completion of the course will students receive a certificate and no make-up of work will be given. Should there be any problems with this, students must speak with the faculty prior to the course and only under very special circumstances will it be considered.
Will I receive a certificate after the programme?
Upon successful completion, 100% attendance, and following the code of conduct – students will receive a Certificate of Completion from PURE Yoga for this teacher training programme.


*If there is any discrepancy between the printed and web versions, the web version shall prevail.
I attended Nicky's 100-hour Yin Yoga with a focus on functional anatomy and Chinese medicine theory in 2019.  I was torn between two different options for yin teacher training, so I attended a few of Nicky's classes before signing up.  Each time when I left her Yin class, I left more energized and more calm than ever, and I was so curious about what made her classes stand out so far above the rest that it convinced me to sign up for her Yin training.  
During the course of the six weeks, Nicky poured her heart and soul into the training and patiently deconstructed for us what makes for a gold standard yin teacher and yin class.  We covered the different elements of designing a yin class, from setting energy curves to selection of themes and giving proper instructions for pose variations.  Most importantly, Nicky demonstrated to us the importance of respecting skeletal variation in each person and not applying a universal standard to all bodies.  
While I am Chinese by heritage, I learned many new facets and sides of Chinese medicine and meridian theory that I didn't know before and it was so refreshing to gain new insights from a different point of view.  
Lastly, it is rare for teachers to share so openly parts of their heart and story in their classes, and Nicky is one of those precious few whose insights have crystallized through diving through the deepest oceans and emerging with the pearls of wisdom from its depths.  She will inspire you to bring more to your classes than the poses themselves, and to unravel the layers covering your own soul to offer your authentic self to your students.
I would recommend Nicky's training without hesitation.
Dee Dee Chan, HK
+++
Nicky always speaks from the heart, from her experiences, everything she says makes perfect sense, helping each student to deal with their own life struggles. Ah, and she teaches yoga too! In her trainings she spreads wonderful chi via her passion and knowledge. It is clear now that yin yoga is the way to go and starting the journey with Nicky is the best.
Paola Van Dullemen, HK
+++
What first attracted me to Nicky's Yin TT was her passion in spreading awareness about skeletal variation, and what that means for our individual, yoga practice. Over the course of the TT a mind-blowing universe of questions about asana 'alignment' opened - and Nicky led us through each investigation thoroughly, skilfully and practically.
If you believe we're spiritual beings having a physical experience, you'll delight in how Nicky teaches anatomy. Whether you're a teacher looking to add value to your toolkit or a student hoping to deepen your practice, somehow, the way she talks about bones and muscles and tissues touches the soul.
James Gannaban
+++
Earlier this year I took Nicky's Yin Yoga & Chinese Meridians teach training at PURE and it was a delight! I thought she did a great job at manging the time and course work/knowledge such that I did not feel overwhelmed and was able to absorb, notice, and reflect on the learnings and practices. I particularly liked how we spent time to acknowledge the functional approach to yoga by exploring the differences of the human skeletal system and how it showcases itself within our own class cohort. Nothing like seeing it with your own eyes and bodies. Aside from this, Nicky is passionate in sharing what she knows with you and it shows. It goes without saying that this is what makes the course enjoyable and something that will be remembered. I highly recommend her classes and courses!
Nikki Wong, HK
+++
Completing Nicky's 100-hr Yin Training transformed the way I describe the purpose of poses for students and deepened my own practice and self-awareness. Nicky's focus on the functionality and target area, rather than the aesthetics of a shape, was such a refreshing and inclusive approach that can accommodate literally any body -- I found it an especially inspiring narrative that contrasted with today's pervasive "Instagram-perfect" yoga culture. The anatomy lessons and mobility clinics helped me to better understand hip mobility in a practical way. And I absolutely loved learning about the primary meridians and foundations of Chinese medicine. Nicky expertly weaved together the physical, mental and emotional benefits of yin practice into the structure and syllabus of this course and enrolled our full class in becoming Hong Kong yinsters.
Janae Hagen
+++
When I signed up for the Yin Training, I didn't have any prior experience with Yin Yoga, hence i went through it with an open mind and a blank sheet of paper.  Overall, it was an amazing experience from learning how to connect with the mind, finding stillness from within to the functional approach to yoga and how everyone is different and understanding why some asanas are easily attainable by some and not others due to each person's own anatomical limitations.  The TCM portion was also interesting, learning the meridians and drawing them out!  I also enjoy the "winners and losers" exercise! That was so much fun!
Yvonne Tan – KL
+++
"As a psychic, Chinese medicine and yoga lover, I do feel that Nicky has done a great job in combining these main elements within the Yin yoga course, and then taught us together with clear explanation, demonstration and practices of the Yin yoga poses. The course did not only let us be more familiar with Yoga physically but mentally as well. She and her course really inspire me to continue exploring yin yoga. I'm so proud to become an yinster graduated from her course. :)"  
+++
I attended the 100-Hour Yin Yoga, Functional Anatomy and Chinese Medicine Training with Nicky Hadjithoma. It was a very comprehensive training with much depth and detail that was taught in very practical and memorable ways. Now, when planning my Yin classes, I have a very clear understanding of the possibilities of why and how one can structure sessions to suit the needs of different people. Nicky constantly related her instruction to practical application; she did not pay lip service to Practice, we witnessed it, experienced it and lived it for 6 weekends. Consequently, the concept of "functional" yoga came alive through participation that was fun and impressionable - enabling us to literally experience the learning that typifies Nicky's skill in conveying the aspects and essence of Yin Yoga.  
Carol Farrington, HK
+++
I am so glad to have participated in a 100-hour course called Yin Yoga Teacher Training with Nicky as it was a wonderful opportunity to learn from a genuine guru like her.  When she teaches, she demonstrates great skills, knowledge, experience and above all, her love and her heart.  Besides, her kindness, care and support made my learning progress like a dream.
            Through this course, I acquired knowledge about the theory and practice of Yin Yoga, Chinese medicine theory (meridians in Yin Yoga), functional anatomy and teaching methodologies.  The well-organised training course, and not to mention Nicky's great teaching, not only enhanced my understanding but also enabled me to incorporate "yin" into my daily living.  I am particularly impressed with the theme "Love and Forgiveness" in one of the Yin Yoga classes.  Moreover, I have become a follower of the doctrine "Less is More".  Besides, I am totally inspired to live better and become a better person each and every day.
            It goes without saying I enjoyed Yin Yoga Teacher Training with Nicky very much.  Therefore I highly recommend this teacher training course to anyone who is interested in Yin Yoga.  I am looking forward to more opportunities of studying with Nicky and the above is a token of my heart-felt gratitude for Nicky's inspiration in me.
Betty Wong, HK
+++
One of the best Yin teacher in Hong Kong. (Need to be a bit humble, though I think you are the best among all)
It is so blissful that my first TT is in such a good hand. I joined this training to enhance my yin yoga knowledge, yes, it's 100% hit the target, and it changed my life. It nourished and trained me up to be a confident yin teacher, also encouraged me to go further in my yoga journey. 
The theory is taught in a creative way which helps me to memorise them into my body. You can absorb all the knowledge in a relatively yin way. This training will help you explore yourself physically and mindfully. No matter you are an experienced yoga teacher or a yoga beginner, it is one of the training you should not miss!
Anita Ko. HK
+++
I was teaching a lot of power yoga classes before enrolling into Nicky's yin teacher training. Prior to enrolling, I did not have much in-depth knowledge about the connection between Chinese meridien and TCM with yin yoga, and having completed the course has deepened my knowledge of yin. 
Is it weird to say that my practice and teaching of yang yoga has been significantly improved, now that I am more knowledgeable about yin? 
Nicky is a wonderful teacher and she is highly passionate about spreading knowledge of yin. She is inspiring, firm but flexible to adapt to our different levels of yoga experience. 


I wish to attend her yin workshops and classes in the next coming years! 
Shakira, KL
+++
The training with Nicky was such an eye-opener. The module incorporated many different facets of yin yoga, TCM, the meridians, and even functional anatomy! It broadened my knowledge so much that it has helped inform my teachings, as I can now address students as unique individuals with different physical needs - and that compassion is what makes a teacher 'human'.
Another bonus - Nicky has a great personality :) the training was brilliantly led and she kept us engaged, curious and interested the entire time. Thank you so much Nicky, for all the lessons!
Deborah, KL
+++
 If you are looking for a yoga training that complements your standard 200hr yoga teacher training (YTT) or if you like to gain insight into what a yoga training is like then this is the kind of training for you. Nicky's Yin Yoga teacher training teaches solid anatomical foundation and how the body works in relation to various yoga archetypes and how Traditional Chinese Medicine helps in understanding the natural flow of the body
Adelina, KL
+++
About the teacher