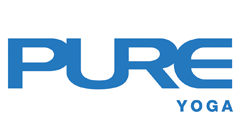 Workshops
Flowing, Connecting & Integrating: Kids Yoga Workshop with Anjan Kundu
21 November - Asia Standard Tower
Kids deal with their very own brand of stress, overstimulation, academic challenges, over-scheduling, social pressures, changes in family structure and physical idleness. It's not always easy being a kid these days. Instead, it is easy for girls and boys to become overly self-critical and lose confidence in themselves as they grow and change. Yoga is a great remedy. There is no judgement in a yoga class about how a child does a pose or plays a game. Doing a pose 'perfectly' is not the aim of yoga, which nurtures a child's inner strength and self-acceptance.
In a yoga class, children often go on a magical journey around the world and learn about many cultures and places. Since many of the yoga poses are of animals, children also learn about different animal habitats, endangered species, and even painting!
Benefits of yoga with children:
Decrease hyperactivity, enhance self-calming abilities
Provide a meaningful alternative to tuning out through electronic devices
Learn how to use their bodies in a healthy way
Manage stress by minimising the " fight or flight" response through breathing, awareness, meditation and healthy movement
Build concentration and improve brain-body coordination
Increase their confidence and positive self-image
Feel part of a healthy, non-competitive group
Promote positive self-image and body image
Increase positivity, overcoming self-defeating attitudes
Promote self-discipline, nutritious eating habits, and better overall self-care
Yoga builds self-esteem and self-respect. Explore yoga through poses, song, dance, art, and creative play. Each of these not only helps children with focus, self-regulation, self-expression and happiness but also encourages children to exercise mindfulness and explore their bodies in new and fun ways. Children's yoga is a great opportunity to experience play and focus without worrying about being wrong and to develop important skills in a fun, non-competitive environment. Lastly, Yoga is about so much more than poses – so have fun and encourage children to do the same!
This session will introduce yoga postures, stretching, mini-games and arts & craft activities. Cooperative games, theme activities, music and art engage the natural energy and enthusiasm of the child. Classes explore yoga poses, breathing exercises and relaxation techniques while conveying lessons in self-expression, body image, social skills, positive thinking, and environmental awareness. Using yoga, children can enjoy the process of learning to relax, concentrate and be gentle in a creative and fun environment.
21 November (Saturday)
11:30am – 12:45pm (75 min)
Ages 4-10 (Parent-accompanied class)
FULL WORKSHOP:
Flowing, Connecting & Integrating: Kids Yoga Workshop with Anjan Kundu
11 November (Saturday)
Total 1.25 Hours
All Levels
(Limited Capacity: 15)

(PURE Cardholders) Early-bird 20% discount: HK$450 (ends 31 October)
(Non-PURE Cardholders) Early-bird 10% discount: HK$506 (ends 31 October)
Regular Price: HK$563
Photos and videos may be taken, solely for PURE marketing purposes.
Early-Bird 20% Discount:
Early-Bird Discount ends 31 October 2020. Please see above for listed prices.
Refunds/Cancellation:
No refund or credit will be given for cancellation starting

1 November

2020

.
All refunds are subject to a 10% processing fee that will be deducted from your refund.
Special offer from PURE Apparel:
20% off all PURE Apparel regular-priced products including accessories for all yoga event registrants on dates of the workshop
Healthy-licious juice cleanse offer from nood food:
$200 discount on nood food 3-Day juice cleanse for all yoga event registrants on workshop dates. Ask nood food staff at your workshop location for details.
10% off all nood food items for all yoga event registrants on dates of the workshop.
To register, please contact the Asia Standard Tower studio or see reception.