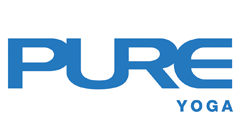 Workshops
Synchro Flow - Vinyasa with Angela Lohse
18 - 19 April Pacific Place – Admiralty
Synchronicity is more than just aligning the body and mind. It's about a deeper unseen connection to our souls. When we experience synchronicity, we feel as though we are on the right track, not alone, and being guided by the universe. During synchronicity, our higher self is telling us to take note of the divinity within that precise moment. Paying attention to our thoughts and feelings at the time further aligns us with the universal energy, giving us a profound sense of purpose and connection to others and the world in which we live.
Yoga is the art of connecting mind, body, and spirit. When we practise in a group we use our mind and body to access a greater sense of calm, meditative flow. The energy that we bring to our mats is powerful and has an impact on those around us. When the vibe is good and the spirit is high, our practice takes on a new lightness and energy.
Synchro Flow is a vinyasa-based yoga created and stylised by Angela Lohse. It is best described as vinyasa flow fused with dance. Synchro Flow incorporates transition-based movements focusing on linking movement with breath. By using the uplifting vibration of music and connecting our movements as one, we increase our strength and flexibility and improve our overall asana practice. In this workshop we will learn how to flow from one asana to the next with more fluidity and ease, while tapping into the benefits of synchronising ourselves with the surrounding world.
Basic inversions and backbends will be included in this choreographed sequence. Participants will be challenged in a step-by-step process that will be modified for all levels.
18 & 19 April
 Daily Schedule: 10:00am-12:30pm 
2:00pm-3:30pm
FULL WORKSHOP: 
Synchro Flow - Vinyasa with Angela Lohse
18 & 19 April
Total 10.0 hours
SUPER Early-bird 20% discount: HK$2,280 (ends 28 March)
Early-bird 10% discount: HK$2,565 (ends 12 April)
Regular Price: HK$2,850
Photos and videos may be taken, solely for Pure marketing purposes. 
Early-bird Discounts:     
SUPER Early-Bird Price 20% Discount: Application sent in on or before 28 March 2020.
Early-Bird Price 10% Discount: Application sent in on or before 12 April 2020.
Regular Price: Application sent in starting from 13 April 2020.
Refunds/Cancellation:    
No refund or credit will be given for cancellation starting 13 April 2020.
All refunds are subjected to a 10% processing fee that will be deducted from your refund.
Special offer from Pure Apparel:
20% off all Pure Apparel regular-priced products including accessories for all yoga event registrants on dates of the workshop
Healthy-licious juice cleanse offer from nood food:
$200 discount on nood food 3-Day juice cleanse for all yoga event registrants on workshop dates. Ask nood food staff at your workshop location for details.
10% off all nood food items for all yoga event registrants on dates of the workshop.
  To register, please contact Pacific Place Studio or see reception.