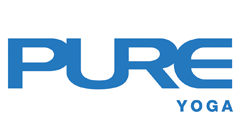 Workshops
(Round 2) Postural Clinic – The Art of Alignment with Vivian Agethen
6 & 13 June (Saturday) Soundwill Plaza – Causeway Bay
Proper alignment is essential to avoid the risks of injury and to establish a solid foundation on which a practice can grow. Discover how to align your unique body with tools, balance strength and flexibility, safeguard your joints, and learn how to undo incorrect postural habits. When asanas are practised with awareness and knowledge of healthy alignment, you will find greater comfort and ease in the body and clarify in mind.
During this interactive workshop we will explore different groups of asanas to help you develop a clear understanding of how to apply key alignment concepts to your unique physical structure.
This workshop will address the use of hands to prevent wrist pain, as well as alignment of feet and knees in standing poses and key floor poses. Modifications, variations, self-adjustments and the use of props will be examined for your specific anatomy. Common misalignments will also be addressed in a fun and interactive way.
** Ideal for all-levels who want to develop their practice with attention to alignment and safety, as well as experienced practitioners who want to revisit the foundation of their practice and understanding.
6 June 2020 (Saturday)
10:00am-12:30pm
Universal Principles of Alignment
Surya Namaskar C
Hand and feet placement, wrist protection, safe knees in Yoga
A close look at Adho Mukha Svanasana, Chatarunga Dandasana and variations
Standing Poses
Practice
2:00-4:30pm
Balancing Poses
Forward Bends
Practice
13 June 2020 Saturday
10:00am-12:30pm
Surya Namaskar A and B
Standing Twisting Poses
Seated Twisting Poses
Core Strengthening and Basic Arm Balancing Poses
Practice
2:00-4:30pm
Hip Anatomy (Hip Flexors, Adductors, Hamstrings, External Rotators, Abductors)
Hip Opening Poses
Backbends
Practice
**Workshop will be conducted in bilingual (English & Cantonese)
Postural Clinic – The Art of Alignment
6 & 13 June (Saturdays)
Total 10.0 hours
(All levels)
**Limited Space for 25 only!
FULL WORKSHOP:
(Pure Cardholders) Early-bird 20% discount: HK2,500 (ends 9 May)
(Non-Pure Cardholders) Early-bird 10% discount: HK$ 2,813 (ends 9 May)
Regular Price: $3,125
INDIVIDUAL DROP-IN:
6 or 13 June (Saturday)
5 hours each
(Pure Cardholders) Early-bird 20% discount: HK$ 1,563 (ends 9 May)
(Non-Pure Cardholders) Early-bird 10% discount: HK$ 1,758 (ends 9 May)
Regular Price: $1,954
Vivian's classes are intense, encouraging and focused on alignment fundamentals to deliver a highly rewarding class. She believes that attention to detail and a deep observation of the body are basic steps on the path to physical and spiritual enlightenment. Through challenging postures and precise alignment of the body, we learn to breathe and relax around stimulation. By deepening the pause, we are bringing clarity and mindfulness into our everyday life.
Vivian is an Experienced Registered Yoga Teacher (E-RYT® 500), Registered Prenatal Yoga Teacher (RPYT®), Registered Children's Yoga Teacher (RCYT®), and Continuing Education Provider (YACEP®) with Yoga Alliance. She hopes to share her passion for Yoga with others during their journey of discovery.
QUALIFICATIONS & CERTIFICATIONS
Therapeutic Immersion with Ross Rayburn (30 hours), 2017
WildLotus Yoga Progression with Patrick Creelman, 2017
WildLotus Yoga Teacher Training with Patrick Creelman and Rinat Perlman (300 hours), 2016-2017
Gecko Yoga Children's Yoga Teacher Training with Jenny Smith (95 hours), 2015
Mindful Birth Teacher Training Yoga for Pregnancy, Birth and Baby with Dr Jean Byrne and Michelle Papa (100 hours), 2015
Radiant Child Yoga Immersion Programme (Levels 1 & 2) with Jenny Smith, 2013
The Foundation Yoga Teacher Training with Patrick Creelman (200 hours), 2013
Paediatric Emergency First Aid course and Adult First Aid course with First Aid International UK
Photos and videos may be taken, solely for Pure marketing purposes.
Early-Bird 20% Discount:
Early-Bird Discount ends 9 May 2020. Please see above for listed prices.
Refunds/Cancellation:
No refund or credit will be given for cancellation starting 10 May 2020.
All refunds are subject to a 10% processing fee that will be deducted from your refund.
Special offer from Pure Apparel:
20% off all Pure Apparel regular-priced products including accessories for all yoga event registrants on dates of the workshop.
Healthy-licious juice cleanse offer from nood food:
$200 discount on nood food 3-Day juice cleanse for all yoga event registrants on workshop dates. Ask nood food staff at your workshop location for details.
10% off all nood food items for all yoga event registrants on dates of the workshop.
To register, please contact World Trade Centre studio or see reception.
Location - World Trade Centre
7/F World Trade Centre
280 Gloucester Road
Causeway Bay
Hong Kong
+852 8108 7889