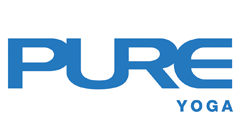 Continuing Education
50-hour Yoga Wall Core Training with Martin Zilbauer
Progressive, Flexible, Safe and Fun. (Just Like You)
Yoga Wall Core Training is a two-part series led by Martin Zilbauer, the leading provider of Yoga Wall trainings around the world. Currently, Martin is the director of training for Yoga Wall in Asia and Europe. Upon conclusion of Yoga Wall Core Training, participants will receive a certificate of completion.

This training is based on the alignment-focused teachings of Iyengar yoga and provides participants with a comprehensive understanding of Yoga Wall principles and practices. Yoga Wall Core Training is progressive, modern and designed for students who intend to teach yoga classes with the help of the Yoga Wall. No prior experience with the Yoga Wall or Iyengar yoga is necessary to benefit from the training.

Participants will learn how to practise and teach eight different "sequences". One training sequence has an average of 16 asanas. The training manual will show how to shorten or adapt the sequences to be relevant to individual practice and teaching.

Each student receives two extensive manuals totalling more than 150 illustrated pages. The manuals feature step-by-step analysis of the sequences that have been learned in the training. These training manuals ensure that participants will not forget anything from the training and will greatly assist the teaching of Yoga Wall Core classes to their students right away!

Yoga Alliance Accredited School
PURE Yoga is a registered school with Yoga Alliance. Our teacher training programmes and teachers are internationally accredited, have exclusive recognition and qualify for the 200-hr Yoga Alliance Certification.
Yoga Alliance is an international governing board for yoga teachers and training programmes in the U.S. and globally. Graduates of our programme are automatically eligible to register as a RYT (Registered Yoga Teacher) with Yoga Alliance. Becoming a RYT means having a higher profile and gaining international recognition as a yoga teacher, attributes that many hiring studios look for.
Mission Statement
We offer this training in an effort to grow our community of committed yoga practitioners, empowering those who demonstrate dedication to a personal practice, by sharing the knowledge, skills and tools we have learned so that they too can start teaching yoga.
We intend to guide trainees toward a healthy self-confidence, while at the same time invoking in them a sense of humility and excitement, knowing that they are at the beginning of a long journey.
For enquiries, email teachertraining@pure-yoga.com
Part 1: 17-20 October
9:00am – 12:00pm
1:15pm – 4:30pm
Part 2: 22-25 October
9:00am – 12:00pm
1:15pm – 4:30pm
Martin Zilbauer is a physical therapist and a certified Iyengar yoga teacher. He has studied yoga full-time for more than 6 years in India, where he received his certificate from B.K.S. Iyengar personally. Martin currently teaches in his Iyengar Yoga and Physical Therapy Center in Amberg, Germany as well as teaching international workshops.
Full Training
Early-bird 20% off: HK$12,800 (ends 31 August)
Regular Price: HK$16,000
Photos and video may be taken, solely for PURE marketing purposes.
Capacity
This programme requires a minimum of 10 students and accommodates a maximum of 20.
Early-Bird Discount
Early-Bird Price: Application sent in on or before 31 August 2020.
Regular Price: Application sent in starting from 1 September 2020.

Refunds/Cancellation
· No refund or credit will be given for cancellation starting 1 September 2020.
· Valid refunds are subject to a 10% processing fee that will be deducted from your refund.
Healthy-licious juice cleanse offer from nood food
$200 discount on nood food 3-Day juice cleanse for all yoga event registrants. Ask nood food staff at your event location for details.
Special offer from PURE Apparel:
20% off all PURE Apparel retail products for all yoga event registrants.
Contact & Enquiries:
For enquiries, please email teachertraining@pure-yoga.com