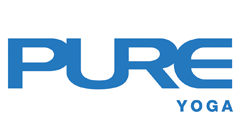 Workshops
2-Day Yoga Wheel Intensive with Rachel Solomons
Whatever your level of yoga experience, the Yoga wheel is a phenomenal tool for deepening your yoga practice. It is unique in its ability to help pinpoint areas of your practice that may be weak or tight and create access that strengthens and stretches your body in a safe and supportive manner.
If you are new to the Yoga wheel, you will learn to master the fundamental principles of using it. If you are already an experienced Yoga wheel user, Rachel will clearly articulate and demonstrate how to further deepen your practice towards advanced asana by using the wheel to support you safely and finding the ideal alignment for your body.
This intensive target the following areas:
Shoulder and thoracic mobility – Upper body tightness/stiffness is one of the most common limiting factors to accessing deep backbends. The Yoga wheel is the ideal tool for opening the upper back and spine to create deep and safe backbends – e.g. full wheel pose, scorpion, full bow, full pigeon
Lower back and hip flexor mobility – The hip flexors play an important role in back-bending and managing lower back pain. If you are tight or weak in these areas, the Yoga wheel offers unique ways to strengthen and stabilise as well as open the hips and pelvis.
Core and inversions – Learn how to access dormant areas of your core that are under-utilised in a traditional yoga practice, helping to make your overall practice stronger and safer.
Benefits / Advantages:
Use the Yoga wheel as a tool for deepening your yoga practice
Master the fundamental principles of using a wheel and more complex flows to incorporate into your practice
Use the Yoga wheel to wake up your legs and find freedom in your lower spine, helping you to achieve new depths in your inversion, twisting and backbending poses
What is expected of students
Open to learning new and innovative ways to approach their Yoga practice
Working cooperatively with other students in small groups and partners
What to bring or prepare for this programme?
Yoga wheels and all other necessary props will be provided
Who is this programme for?
Students interested in learning to use the Yoga wheel and those ready to extend their existing Yoga wheel journey
People with tight hips, shoulders or upper spine who want to find more freedom in their practice
Students keen to learn new and innovative ways to deepen their existing asana practice
Open to all levels of practitioner
Day 1: 22 August (Saturday) 10:30am -2:30pm
The Yoga Wheel Lab!
2.5-hour practice
30-min break
1 hour – In the Yoga Wheel Lab we will further explore techniques for using the Wheel targeting Shoulder and Thoracic mobility, Lower back and hip flexor mobility, Core and inversions. Deeper back bends and moving to inversions for more experienced practitioners
Day 2: 23 August (Sunday) 10:30am -3:00pm
Yoga Wheel Progressions, Moving To Advanced Poses
3.5-hour advanced practice – Combining your knowledge and growth from the first two days to rock the wheel and move into a deeper practice of more challenging and advanced postures
30-min break
30-min theory/discussion – Advanced principles of yoga wheel alignment. Review and integrate all your new Yoga wheel knowledge!
FULL WORKSHOP:                                   
2-Day Yoga Wheel Intensive with Rachel Solomons
Total 8.5 Hour
All Levels
(PURE Cardholders) Early-bird 20% discount: HK$1,700 (ends 19 July)
(Non-PURE Cardholders) Early-bird 10% discount: HK$1,912 (ends 19 July)
Regular Price: HK$2,125
Photos and videos may be taken, solely for PURE marketing purposes. 
Early-Bird 20% Discount:       
Early-Bird Discount ends 19 July 2020. Please see above for listed prices.
Refunds/Cancellation:    
No refund or credit will be given for cancellation starting 19 July 2020
. All refunds are subject to a 10% processing fee that will be deducted from your refund.
Special offer from PURE Apparel:
20% off all PURE Apparel regular-priced products including accessories for all yoga event registrants on dates of the workshop
Healthy-licious juice cleanse offer from nood food:
$200 discount on nood food 3-Day juice cleanse for all yoga event registrants on workshop dates. Ask nood food staff at your workshop location for details.
10% off all nood food items for all yoga event registrants on dates of the workshop. 
To register, please contact Asia Standard Tower  studio or see reception.