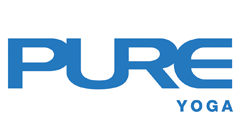 Workshops
Light for Flight: Inversion Workshop with Angela Lohse
Starstreet Precinct 14 -24 October
Join Angela for a journey into the world of inversions that takes you to the next level of your practice.
Handstands and other inversions require consistency for improvement. This workshop is designed to teach students how to engage the body and find lightness and stability upside down. Each class will focus on improving flexibility and strength and overcoming fear of being inverted. We will use vinyasa flow, deep stretching, core-work drills and props to dive deeper into the challenging work of inversion progress.
Aside from practising the standard handstand, headstand and forearm balance, each day will introduce a new, well-known inversion – straddle jump, pike jump, puppy press, press-up, scorpion, double tuck and hollow back. We will also learn how to be creative and playful in our inversions by practising transitions such as helicopter, lightning bolt, butterfly, split switch and eagle twist. Each class guarantees intense core strengthening exercises vital for supporting the upside-down practice as well as partner work, so get ready to feel your centre and learn how to assist fellow yogis!
Each day includes Vinyasa flow warm-up, intense inversion practice, deep stretching exercises, core work, playful transitions, high-energy music and lots of fun!
14 & 21 October (Wednesday)
7:00pm – 9:30pm
17 & 24 October (Saturday)
9:30am – 12:00pm
Full Workshop:
Total 10.0 hours
(PURE Cardholder) Early-bird 20% discount: HK$1,904 (ends 23 September)
(Non-PURE Cardholder) Early-bird 10% discount: HK$2,142 (ends 23 September)
Regular Price: HK$2,380
Photos and videos may be taken, solely for PURE marketing purposes. 
Early-Bird Discount:       
Early-bird 20% Discount ends 23 September.
 Refunds/Cancellation:    
No refund or credit will be given for cancellation starting 24 September.
All refunds are subject to a 10% processing fee that will be deducted from your refund.
Special offer from PURE Apparel:
20% off all PURE Apparel regular-priced products including accessories for all yoga event registrants on dates of the workshop
 Healthy-licious juice cleanse offer from nood food:
$200 discount on nood food 3-Day juice cleanse for all yoga event registrants on workshop dates. Ask nood food staff at your workshop location for details.
10% off all nood food items for all yoga event registrants on dates of the workshop.
To register, please contact any PURE Yoga studio or see reception.