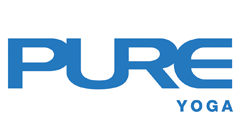 Workshops
Green Wisdom: Matcha & Sound Meditation with Martina Lee
31 October & 1 November World Trade Centre
Experience the power of being present. Discover the joy of being fully in the moment where there is no beginning or end: a blissful presence. Meditation is not a form of escape – it is a way to go beyond the veil of time and the chatter of the mind to be deeply in touch with Self. From there, a quantum leap in the quality of life and endless inspiration unfolds.
This workshop consists of a series of purification breathing techniques, a matcha tea ceremony to clear and sharpen the senses, and a heart-opening crystal singing bowl meditation to enter deep consciousness. A sharing circle with matcha bakery will be included each day to enhance our learning.
Why Matcha?
Matcha has always been enjoyed by monks and is an integral part of meditation practice. Aside from its potent antioxidant properties, matcha has high concentrations of amino acid L-theanine which is effective in reducing stress and promoting steady focus. (Please let us know ahead if you cannot take matcha for whatever reason, we will prepare a different tea for you).
Why Crystal Singing Bowls?
Crystal is encoded with Earth's wisdom and holds the most stable and impeccable energy. The steady sound vibration from alchemy crystal singing bowls quickly alters brainwaves and allows you to enter an altered state of consciousness. This state of consciousness allows you to tap into immense wisdom and resources of the universe. (We will be specifically using green alchemy bowls to elevate and expand the heart chakra).
You will be provided with a bamboo whisk to froth the matcha. Please bring a ceramic bowl in which to appreciate the matcha!
31 October (Saturday)
2:00pm – 6:00pm
1 November (Sunday)
2:00pm – 6:00pm
Full Workshop
Total 8.0 Hours
Super Early-Bird Price: HK$1,600 (First 5 registrations only) - Fulfilled
Early-bird 20% off: HK$1,840 (Ends 30 September)
Early-bird 10% off: HK$2,070 (Ends 15 October)
Regular Price HK$2,300
Daily Drop-in (4.0 Hours)
Price: HK$1,150
Photos and videos may be taken, solely for PURE marketing purposes.
Early-Bird Discount:       
Early-bird 20% Discount ends 30 September 2020.
Early-bird 10% Discount ends 15 October 2020
 Refunds/Cancellation:    
No refund or credit will be given for cancellation starting 16 October 2020.
All refunds are subject to a 10% processing fee that will be deducted from your refund.
Special offer from PURE Apparel:
20% off all PURE Apparel regular-priced products including accessories for all yoga event registrants on dates of the workshop
 Healthy-licious juice cleanse offer from nood food:
$200 discount on nood food 3-Day juice cleanse for all yoga event registrants on workshop dates. Ask nood food staff at your workshop location for details.
10% off all nood food items for all yoga event registrants on dates of the workshop.
To register, please contact any PURE Yoga studio or see reception.